India News
Big action in Tihar Jail after reprimand from Delhi HC, 80 officers and personnel transferred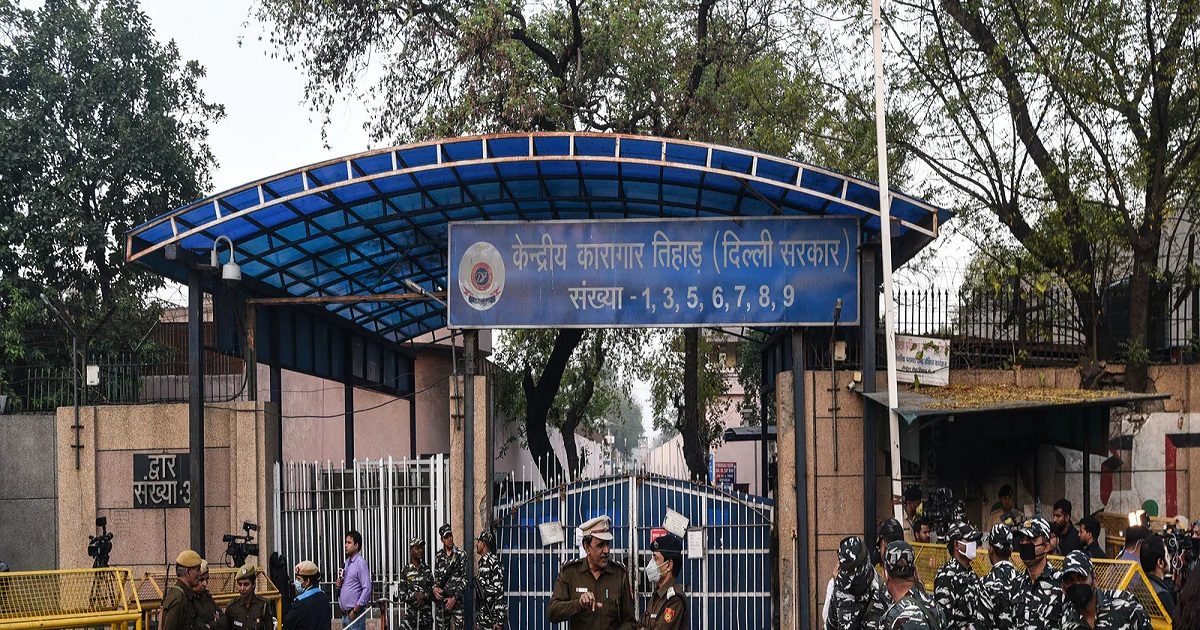 highlights
After the murder of Tillu Tajpuria in Tihar, the relatives filed a petition in the Delhi High Court
The Delhi High Court has been requested to conduct a CBI inquiry into the murder of Tajpuria.
Last week also 99 jail staff were transferred after the rebuke of the court.
Report – Naveen Nischal
New Delhi. Since the clash between two groups of gangsters in Delhi's Tihar Jail and the murder of Gangster Tillu Tajpuria, many big questions are being raised regarding the security of the jail. The Delhi High Court had also strongly reprimanded the jail administration on this matter. After this, on the orders of the Director General of Tihar Jail, Sanjay Beniwal, 99 officers and employees were transferred (Transfer/Posting) on ​​a large scale last week. In this episode of transfer/posting, now 80 officers and jail staff have been transferred. These mainly include Deputy Superintendent to Assistant Superintendent, Head Warder and Warder.
read this also- Big action in Tihar Jail after the murder of Tillu Tajpuria, transfer of 99 officers and personnel
from your city (Delhi-NCR)




There is no cash in your pocket during the journey in UP Roadways, no tension, you can travel




Congress meeting to be held in Delhi cancelled, efforts were to be made to settle Gehlot-Pilot dispute, now just waiting




IAS Love Story: Parents died in childhood, became officer in 5th attempt, partner is also IAS




Satyendar Jain will come out of jail after 360 days, but what he cannot do, know the conditions of SC




You would not know these benefits of quitting cigarette, you will repent today itself, you will be healthy like a non smoker.




Not only UPSC, girls are also ahead in going to schools, revealed in National Family Health Survey




Delhi Street Food: If you are fond of spicy food, enjoy Bombay's Bhelpuri in Delhi, know the location




Satyendra Jain will come out of jail for 6 weeks after almost 1 year, SC grants interim bail




TB test report now within an hour, DU has developed this new technology, know its benefits




'Work without fear, I am standing behind you', Delhi LG Vinay Kumar Saxena's message to officers
According to the information, the 80 officers and jail personnel of Tihar Jail who have been transferred include 05 Deputy Superintendents, 09 Assistant Superintendents, 8 Head Warders and 58 Warders. Earlier, the 99 jail personnel who were transferred include 11 deputy superintendents, 12 assistants, 15 head warders, 56 warders and 4 drivers. At the same time, many policemen have also been suspended by the jail administration in this matter. Till now after the murder of Tillu Tajpuria, 171 jail staff have been transferred.
read this also- Satyendar Jain's condition worsened after he fell in Tihar Jail's bathroom, AAP leader on oxygen support, now shifted to LNJP
Let us inform that on the morning of May 2, two groups of gangsters clashed with each other in Delhi's Tihar Jail. During this, the accused had attacked Tillu's chest and other places with an iron grill. Later, the jail administration took Tillu to the hospital, but he died there. There was a shootout in Delhi's Rohini Court, whose mastermind was Tillu. He was lodged in Tihar Jail. CCTV footage of the incident in Tihar Jail also came to the fore.
Tillu's father and brother filed a petition in the Delhi High Court. There was also a demand for a CBI inquiry into the murder. In this case, on Thursday, the Delhi High Court had strongly reprimanded the jail administration during the hearing and after looking at the CCTV footage, the court said that what is seen in the CCTV camera is disturbing and shocking. When this entire incident was taking place, why did the jail security system not take any action to stop it. He said that this matter is heart-wrenching and such matters cannot be accepted.
,
Tags: Delhi Gangster, DELHI HIGH COURT, delhi news, Tihar Jail, transfer
FIRST PUBLISHED : May 26, 2023, 17:00 IST