India News
Big step towards opposition unity, Mamta will attend JD(U)'s Patna mega meeting, a sign of melting ice from Congress!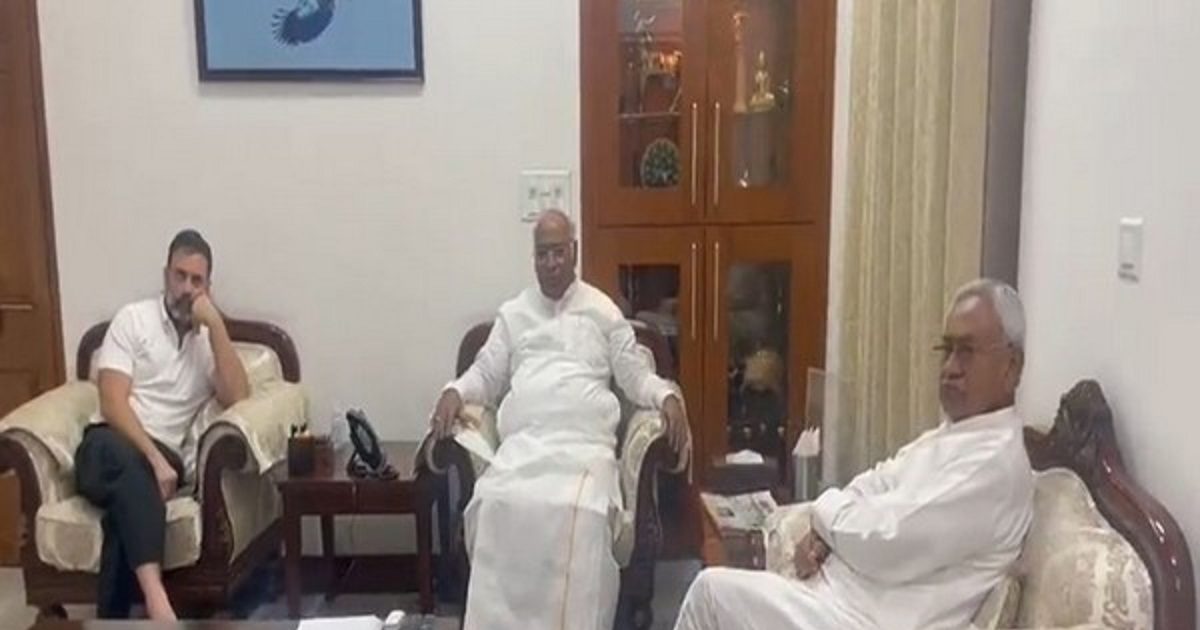 Patna. The Janata Dal (United) has called the first official meeting of opposition parties in Patna on 12 June. In which big leaders of many non-BJP parties will be involved. The Trinamool Congress (TMC) said that West Bengal Chief Minister Mamata Banerjee will attend the meeting. In view of the Lok Sabha elections next year, this will be the first major meeting of opposition unity. According to a report in 'Indian Express', a senior JD(U) leader said that Chief Minister Nitish Kumar had disclosed the date of this meeting during an informal meeting with his party colleagues.
In New Delhi, Congress insiders said that Mamata Banerjee had asked Nitish Kumar to lead the organization of the event involving several parties, including TMC, Aam Aadmi Party (AAP) and Bharat Rashtra Samithi (BRS). . Congress is being seen as the leader of any anti-BJP alliance, due to which these parties have a problem. Since meeting Congress president Mallikarjun Kharge and senior party leader Rahul Gandhi in Delhi last month, Nitish has been trying to bring the opposition on a common platform ahead of the Lok Sabha elections.
Earlier this week, JD(U)'s chief spokesperson and advisor KC Tyagi indicated that work was on to organize the Patna meeting. Tyagi said that Nitish Kumar has already met all the major opposition leaders and now the stage is set to take it to its logical conclusion. The Chief Minister of Bihar seems to have been successful in breaking the ice between Congress and AAP and Congress and TMC.
,
Tags: CM Mamata Banerjee, CM Nitish Kumar, congress, Opposition unity
FIRST PUBLISHED : May 29, 2023, 07:56 IST