India News
'BJP has said that we do not want the support of Topiwalas' – Owaisi said in the election campaign in Gujarat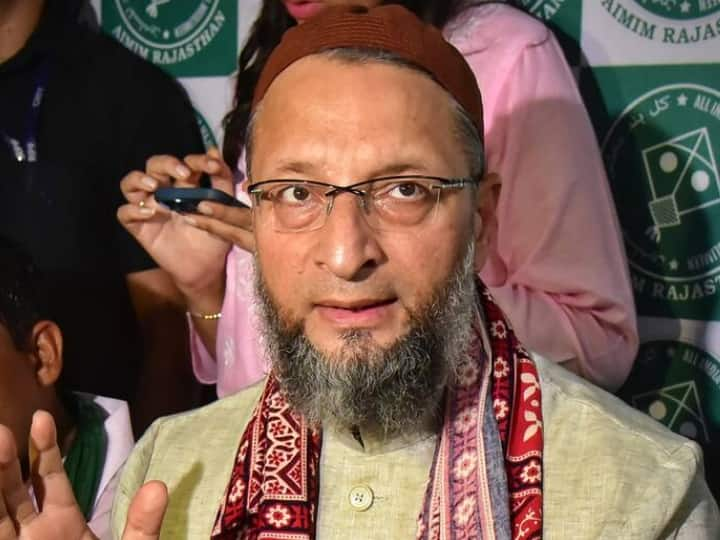 Asaduddin Owaisi Slams BJP Candidates List: All political parties are campaigning loudly for the Gujarat Assembly elections. The round of allegations and counter-allegations continues. Now MP Asaduddin Owaisi while speaking at a meeting in Dariapur in central Ahmedabad targeted BJP and PM Modi. Owaisi raised questions regarding the list of BJP candidates for the Gujarat Assembly elections.
All India Majlis-e-Ittehadul Muslimeen (AIMIM) chief Owaisi said that Prime Minister Modi talks of 'sabka saath, sabka vikas and sabka vishwas' but there is not a single name from his community in the list of BJP candidates.
'BJP has said that we do not want the support of Topiwalas'
A video of Owaisi's speech has been shared on social media, in which he is seen saying, "BJP has now announced the names of all the candidates but Narendra Modi says 'Sabka Saath, Sabka Vikas, Sabka Vishwas..' What do they say, Sadbhavana rally was started, today no one is visible in BJP's list. Why is it not visible? So BJP said that we do not want the support of Topiwalas. Will not give us candidates. I am saying Topiwale.
News Reels
The AIMIM chief further said, "My dear friends and elders are also not made candidates, but BJP says 'sabka saath, sabka vikas, sabka vishwas'." Now you see, this our jumla will run on TV from 11 am tomorrow – 'Owaisi came to Dariapur and gave a provocative speech'. The media has so much love for us that even our in-laws do not have that much love for us. Now it will start from tomorrow, we will be worried about getting married.
Which party fielded how many Muslim candidates in Gujarat?
The Muslim population in Gujarat is estimated at 9 percent. BJP has not made any Muslim candidate in the state for 24 years. Congress gave tickets to six Muslims like last time. The Aam Aadmi Party has fielded two Muslim faces as candidates.
So many candidates of Owaisi in Gujarat
Asaduddin Owaisi fielded 14 candidates for the Gujarat Assembly elections, but one candidate joined the Congress. Owaisi had given ticket to Shahnawaz Khan from Bapunagar in Ahmedabad who has run in Congress. On this matter of Shahnawaz Khan, Owaisi had accused the Congress of candidate shopping.
In an interview given to a news channel, Owaisi said that he was also sorry for the fact that he himself had gone to hold a public meeting for his candidate in Bapunagar but the Congress bought his conscience. There is no difference between Congress and BJP.
Also read- Gujarat Election: 85 percent of Muslims in Gujarat have told whether they will vote for BJP or not, the results of the survey are shocking