India News
BJP-SAD may come together again before Lok Sabha elections, Akali leader gave hints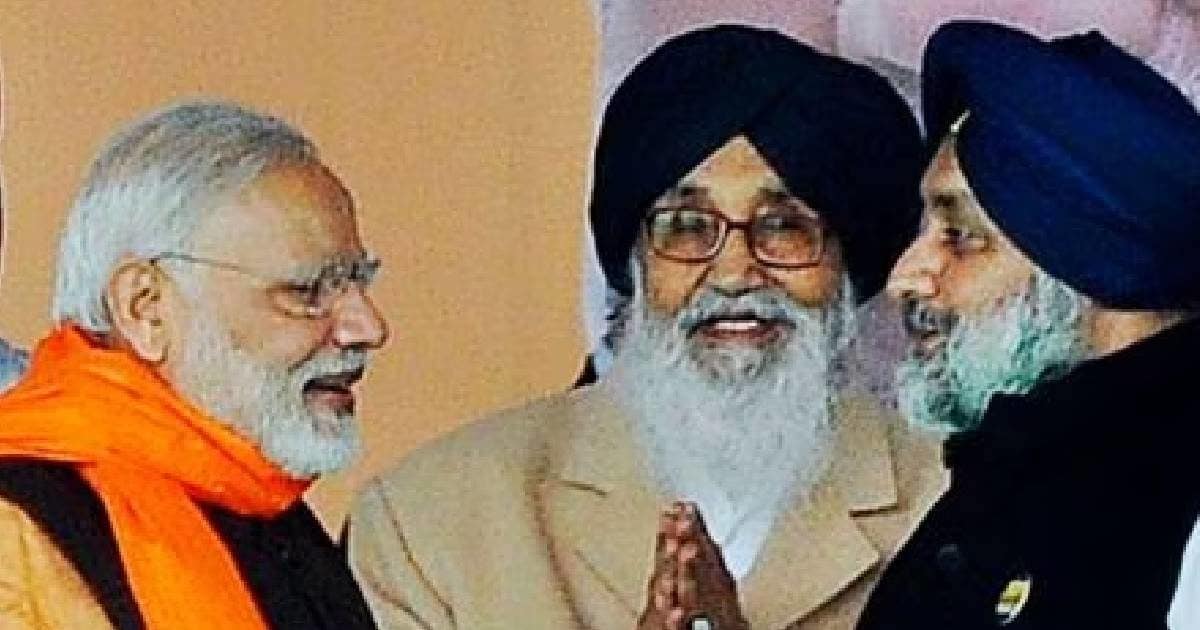 New Delhi. The Shiromani Akali Dal, which parted ways with the BJP after the agricultural law brought by the central government, is now once again remembering its old partner. Looking at the upcoming Lok Sabha elections 2024, after the sweep in the Punjab assembly elections, there are indications that these two old allies will once again come together. Senior leader of Shiromani Akali Dal Maheshindra Singh Grewal says that the word possible is present in politics but there are some issues which have to be resolved.
Senior party leader Maheshindra Singh Grewal said that the Shiromani Akali Dal supported the BJP at a time when only its old partner Shiv Sena was with it. Former Prime Minister Atal Bihari Vajpayee ran the NDA government by taking all the allies along. But Modi Sahib did not include them while taking decisions.
Stuck on this issue
Leader Maheshinder Singh Grewal further said, "Even though the central government of BJP had withdrawn the agricultural laws, but apart from the establishment of a separate Gurdwara Management Committee in Haryana, the serious issue of the release of the Sikhs who were imprisoned in different jails of the country Is. For which a solution has to be found. However, nothing is impossible in politics. With regard to the loss suffered by both the parties in the last Punjab Assembly elections and the recent Jalandhar Lok Sabha by-election, Grewal admitted that both would have benefited if the SAD-BJP were together.
'Situation in Punjab is a result of AAP vs BJP..'-SGPC General Secretary Gurcharan Singh Grewal#ANIPodcastwithSmitaPrakash #Punjab #podcast

Watch the full episode here: https://t.co/lUTmxabQnH pic.twitter.com/iUbgUfqjbJ

— ANI (@ANI) June 6, 2023
,
Tags: 2024 Lok Sabha Elections, Aam aadmi party, BJP, Shiromani Akali Dal
FIRST PUBLISHED : June 06, 2023, 16:58 IST