India News
BJP should show us by becoming its mayor, we will…', the AAP leader engaged in celebration, in the presence of CM Kejriwal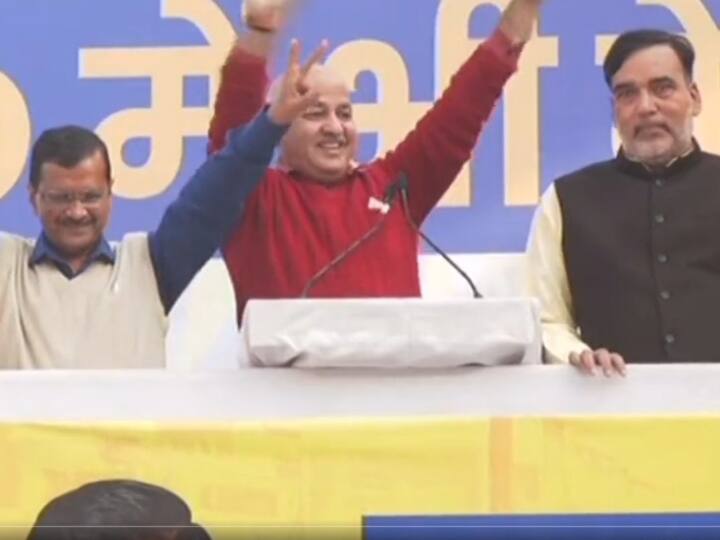 MCD Election Result 2022: The Aam Aadmi Party (AAP) won the Municipal Corporation of Delhi (MCD) elections. Meanwhile, CM Arvind Kejriwal, Gopal Rai, Sanjay Singh and Punjab Chief Minister Bhagwant Mann reached your office. During this, Gopal Rai challenged the BJP and said that they should show themselves as mayor.
Gopal Rai also said, "The people of Delhi have created history. Chief Minister Arvind Kejriwal can defeat anyone." Apart from this, he claimed that the MCD elections were postponed by the Election Commission in March because of Home Minister Amit Shah. Postponed. Deputy CM Manish Sisodia was harassed. Videos of Satyendar Jain were removed, yet these people did not win the election.
'BJP looted MCD'
Congratulating the people of Delhi, Punjab Chief Minister Bhagwant Mann said that BJP was looting the MCD for 15 years. With our victory, the people of Delhi have given us a responsibility. He said that after 15 years the people of Delhi won. He further claimed that a miracle would be seen in Gujarat tomorrow. Delhi is the heart of the country and you have won both Delhi and Delhi.