India News
BSF trained school children to foil Pakistani conspiracy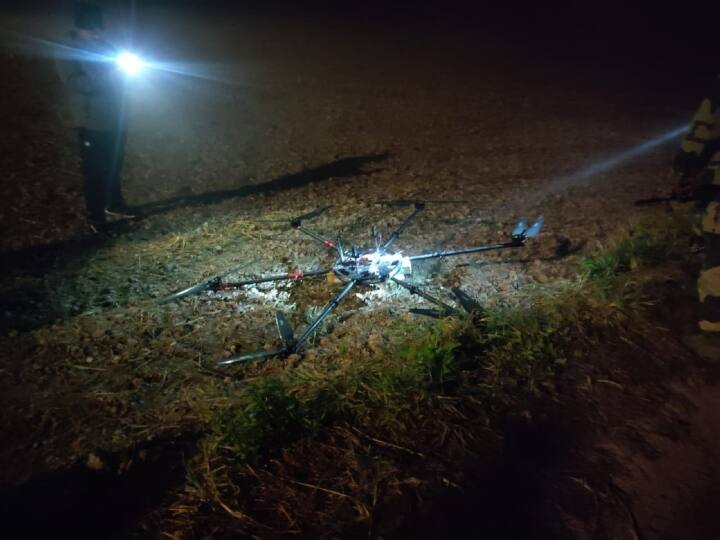 Jammu-Kashmir: Pakistan is continuously using drones from across the border to deliver money, weapons and drugs to terrorists operating in Jammu and Kashmir. To deal with this drone conspiracy of Pakistan, now BSF in Jammu has prepared the general public as well as school children.
BSF jawans and officers are introducing drones to the school children in Marh area adjacent to India-Pakistan international border in Jammu. In this program organized by BSF, not only the drone was shown to the school children but also the qualities of what can be done to detect the drone were taught to the children.
BSF organizes special camps for children
These BSF jawans and officers had organized a special camp here to identify the school children of the drone and make them aware of the sound of the drone. According to BSF, the purpose of this camp is to foil Pakistan's drone conspiracy. After the snowfall in the Kashmir Valley, now Pakistan is not only sending weapons and drugs to the active terrorists through drones from the international border in Jammu, but in many cases it is also working to deliver cash to the active terrorists here.
News Reels
Told the identity of the drone to the school children
BSF is claiming that while BSF has installed modern equipment on the border to deal with the drone conspiracy on the border, the common people living in the villages are also playing an important role in detecting the drones. According to the school children who reached this camp, they had only heard about drones, but today they were given this information regarding how to detect a drone and what to do if a drone is detected.
read this also : Shraddha Murder Case: Aftab's polygraph test completed, now narco test will be done on this day