India News
Budget Analysis: 2023 budget and 5 big messages of Modi government for 2024 elections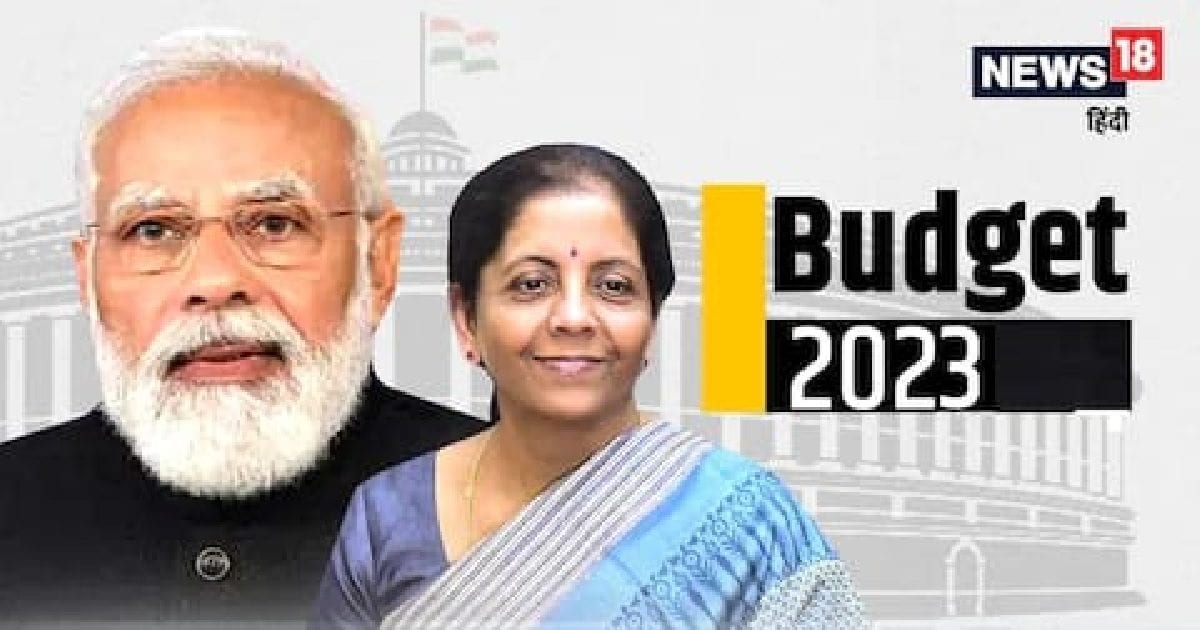 The budget of 2023 has arrived, and out of the many speculations already being made about it, some have hit the right target and some have gone blank. It will take some time to analyze completely how useful the budget is and how it will work. But there are some such things which show that the Modi government has started preparing for this year and 2024. There are five such important decisions which are visible in this budget. For example, important schemes being run for the poor, such as housing scheme, drinking water scheme, and a big increase in the allocation of Ayushman Bharat health schemes, a new scheme of 15000 crores for tribals, new tax regime for individual taxpayers – these are the announcements that In this budget, Narendra Modi gives a political message on behalf of the government.
Next year there will be general elections in the country, and this year there will be elections in many states, Modi government had announced welfare schemes for the poor in the last budget itself, which has made him sit on the post of Prime Minister twice and BJP has won many states. I got a one-sided victory. Similarly, the new tax regime can also attract low and middle income people who do not want any kind of exemption.
home, water, treatment
Pradhan Mantri Awas Yojana for the poor, which is one of the ambitious schemes of the government and which the government is aiming to complete by 2024, making a big increase in it, announced to allocate Rs 79,500 crore for the scheme in this budget. Has done which has been kept 66 percent more than the budget of 48,000 crores for 2022-23. Under this scheme, this year a target has been set to provide houses to about 2.94 crore poor people by 2024. The special thing is that out of this the construction of 2.12 crore houses has been completed and these have also been handed over to the poor.
Similarly, another major target of the government is the Jal Jeevan Mission, for which a budget of 70,000 crores has been announced in 2023-24, under this scheme, a target has been set to provide clean drinking water to all 20 crore families of the country. Its fixed limit has been kept only 2024. The budget of Jal Jeevan Mission has also been increased from 60,000 crores to 70,000 crores as compared to last year. Under the scheme, clean drinking water has been provided to about 11,000 crore people so far. This number was only 3 crores in 2019. This is the plan that can change the course of elections for the BJP in 2024.
Similarly, the third important announcement in the budget is Ayushman Bharat Health Insurance Scheme, in which the allocation has been increased from last year's budget of 6457 crores to 7200 crores this time. So far, under this scheme, about 4.5 crore poor people have availed the facility of free treatment. Similarly, in this financial year, an allocation of 60,000 crores has been made for the Pradhan Mantri Kisan Samman. At the same time, cash transfer of about Rs 2.2 lakh crore has also been done to 11.4 crore farmers under PM-Kisan. Although the government has also made a significant cut in the budget of MNREGA, where the budget of MNREGA has been reduced to 60,000 crores this year as compared to last time. 73,000 crores were allocated for MNREGA in the last budget, but towards the end, the government spent many times more. This is the point on which the Congress and its allies in the UPA can pull up the BJP.
Special focus on tribals
In the budget, there is a clear glimpse of special attention being given to the constituencies of Scheduled Castes and Scheduled Tribes. Announcing the new PMPVTG (Prime Minister's Particularly Vulnerable Tribal Group) development mission, Finance Minister Nirmala Sitharaman has presented a blueprint of 15000 crores for it. The Finance Minister said that this scheme has been prepared to improve the socio-economic condition of the tribal groups and to make their place of residence equipped with basic facilities. Similarly, the budget of Eklavya Model Residential Schools has also been increased three times to Rs 2000 crore as compared to the previous budget of Rs 5943 crore.
new tax regime
The announcement of the new tax regime can attract low and middle income youth in the country who do not want any kind of exemption. Under the old tax regime, 80C, provident fund, and home loan principal and interest payment can still be exempted. Getting taxpayers to switch from the old tax regime to the new tax regime has been a challenge for the Modi government as many did not opt ​​in despite appeals. From this year, the new tax regime has also been made the default regime. The Finance Minister has announced that people with an income of 7 lakhs under the new tax system will not have to pay any income tax under this system. Similarly, the new slabs of income tax in the new system will also give a lot of relief to the taxpayers. The Finance Minister said that a person whose income is Rs 9 lakh will have to pay only Rs 45,000 tax under this which is only 5 percent of his income, thus it will be 25 percent less than what he is paying at present.
First read breaking news in Hindi News18 Hindi| Read today's latest news, live news updates, most reliable Hindi news website News18 Hindi.
Tags: Budget, Finance Minister Nirmala Sitharaman, income tax
FIRST PUBLISHED : February 01, 2023, 16:19 IST