India News
By winning by 15 votes, R. Ganga becomes first woman transgender councilor of Tamil Nadu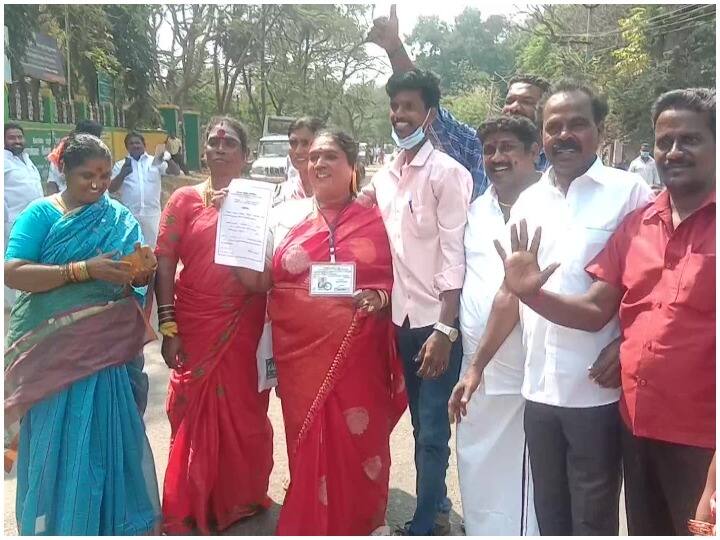 Many efforts are being made to provide all the rights to transgender like women and men, but even after this, most of the transgenders are deprived of these rights. In the midst of all this, there are some transgenders who are setting an example by fighting every challenge and reaching where others cannot think of reaching. The news of one such success has come from Tamil Nadu. Here a transgender has won the local body election. Let us know the whole matter in detail.
Got a total of 2131 votes
According to the report, 39-year-old transgender R. Ganga (R. Ganga) lives in Vellore district of Tamil Nadu. She had contested on DMK ticket from Ward 37 of Vellore City Municipal Corporation. He got a total of 2131 votes in the election. Although the competition was tough, but in the end R. Ganga won by 15 votes. In this way she has become the first woman transgender councilor of the state. His supporters celebrated his victory fiercely. Let us inform that on February 19, voting was held for 21 municipal corporations, 138 municipalities and 489 nagar panchayats.
doing social service for a long time
R. Ganga has been engaged in the work of social service for a long time. She runs an organization named Vellore District All Gender Positive Network. This organization helps people with HIV/AIDS and disabilities. Apart from this, Ganga is also the state secretary of South Indian Transgender Federation. She has been a member of DMK for 20 years.
read this also
Clashes over stopping a vehicle carrying a cow in Hyderabad, two groups clashed, tension in the area
'Ram Setu to get historical monument status', Supreme Court to hear Subramanian Swamy's plea on March 9
,