India News
Car fell into a deep gorge in Kishtwar, Jammu and Kashmir, 8 people including 4 women died on the spot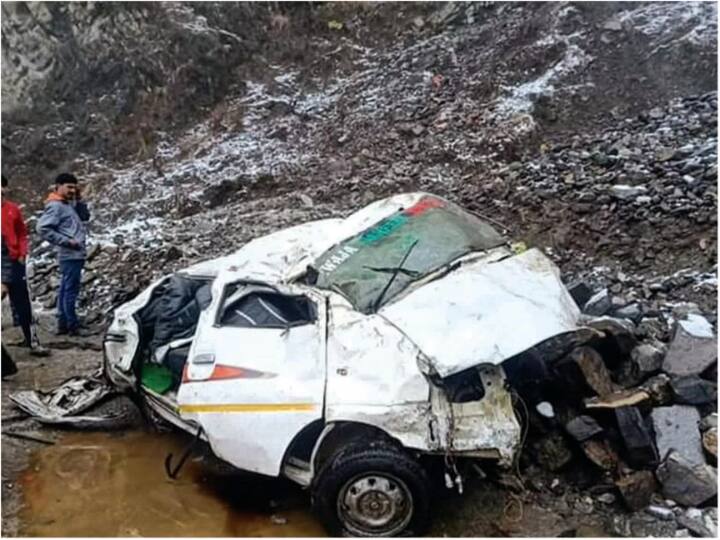 Jammu & Kashmir: In Kishtwar area of ​​Jammu and Kashmir, 8 people have died after a car fell into a deep gorge. This information has been given by the Deputy Commissioner of Kishtwar. Those who have died include 4 women and a driver. The incident took place in Marwah area of ​​Kishtwar around 5.30 pm.
Giving information about the incident, Kishtwar Deputy Commissioner Devansh Yadav has said that a Tata Sumo car was adjacent to a drain in Marwah area of ​​Kishtwar of Jammu division, which later fell into the ditch. All the people died on the spot. All the people sitting in the car were residents of Marwah. However, it cannot be said with certainty that they all belonged to Marwah as the dead are being identified after the recovery of the bodies. Along with this, Lieutenant Governor Manoj Sinha has said that it was sad to know about the death of people in a road accident in Kishtwar. My deepest condolences to the bereaved families. The district administration has been instructed to provide all necessary assistance.
J&K | Eight people died when a car fell into a deep gorge around 5:30 in the evening in the Marwah area of ​​Kishtwar: Deputy Commissioner Kishtwar

— ANI (@ANI) November 16, 2022
News Reels
Officers died after car fell into ditch
Just a day before, a car had fallen into a ditch in Doda district, in which the officials of the Road and Forest Department were killed. This incident took place on the Batote-Kishtwar highway in the morning. On this incident, Lieutenant Governor Manoj Sinha and Union Minister Jitendra Singh expressed grief and said that the death of officers is a big loss for the department and the society.
Car fell in 200 meter ditch
Poonch's executive engineer Rafiq Shah, Udhampur's assistant executive engineer Kamal Kishore Sharma and driver Mohammad Hafeez were killed in the incident. The SHO said that Superintendent Engineer Suresh Kumar was seriously injured in the accident after which he was taken to the Government Medical College Hospital in Jammu where he died. Preliminary investigation revealed that the accident occurred due to low visibility due to fog and heavy rain.
read this also: Jammu-Kashmir: Media houses on the target of terrorists, Lashkar-e-Taiba released hit list of journalists