India News
Cheating in exams like a feast! Video of open cheating in Bihar goes viral, principal thrashes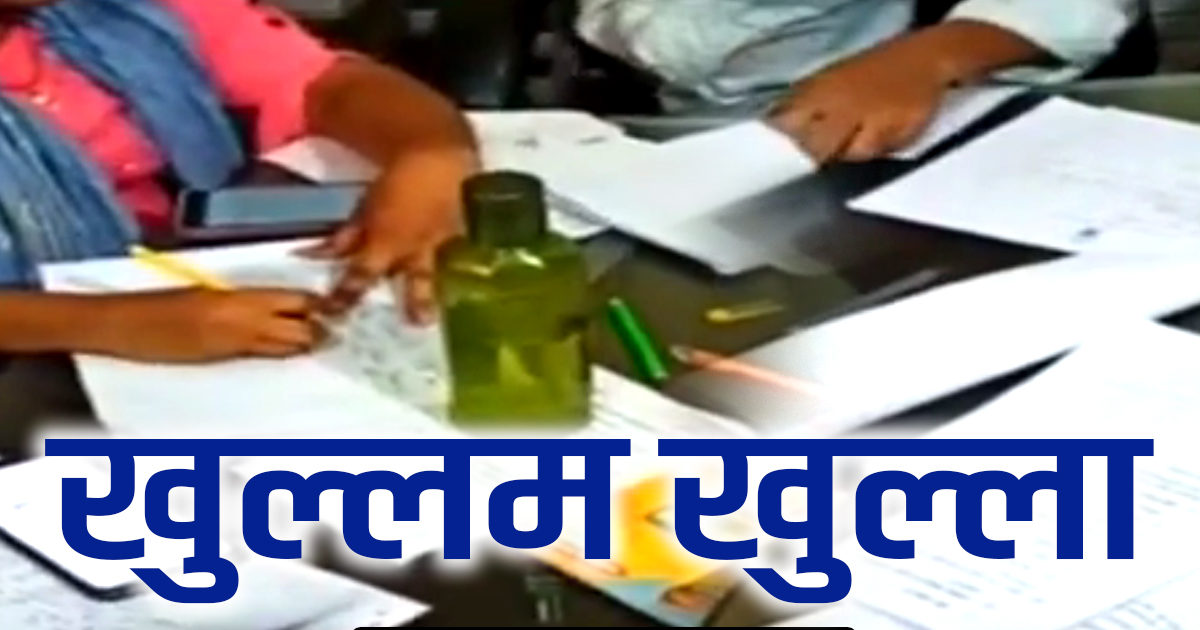 highlights
The video of the open misbehavior of the students went viral.
Students taking PG part 2 and UG exams are being heavily neglected.
Principal Dr. Arvind Kumar blasted the university.
Questions were also raised on the mismanagement of the college, Nitish government in the circle.
Patna. A case of huge irregularities has come to light in Patliputra University's Patliputra University's PG Part 2 subsidy paper and PG semester examination. The video of blatant copying happening here is going viral on social media. In the video going viral, it can be clearly seen that during the examination in Patna's Ram Krishna Dwarka College, the examinees are sitting on the floor of the verandah and are being copied fearlessly.
It is clearly visible in the viral video that whoever got the seat is sitting there and giving the exam. Some were writing answers while standing, while some were taking the exam sitting on tables and chairs, as if a feast was going on. There were also many candidates who were seen taking the exam in the open on the ground. According to the information, the viral video is of Wednesday when the Center for College of Commerce students was given at Ram Krishna Dwarka College.
" isDesktop="true" id="6312337″ >
Dr. Arvind Kumar, the principal of this college located in the Kankarbagh police station area, has blamed it on the university. If the principal of the college, Arvind Kumar, is to be believed, then the administration was told that the construction work is going on in the college, in such a situation less students should be given a center. But, the center of more than 3000 students in the university was given in the examination hall, which caused trouble.
However, pictures of cheating during the examination in Bihar have been making headlines at the national level. In Hajipur of Vaishali district, even today people have not forgotten the pictures pasted on the walls. Now once again this video of blatant copying has come to the fore. In such a situation, after all the claims of Nitish government, once again questions have been raised on the education system of Bihar.
,
Tags: Bihar News, Bihar viral news, social viral, Viral video
FIRST PUBLISHED : May 25, 2023, 17:43 IST