India News
Chhattisgarh CM Bhupesh Baghel in action, suspended these officers for being negligent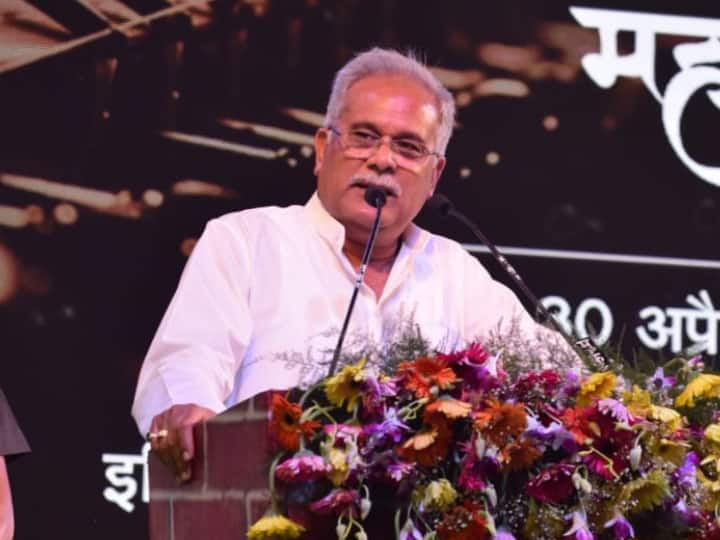 Chhattisgarh CM Bhupesh Baghel: Chhattisgarh Chief Minister Bhupesh Baghel is taking a decision on the spot these days on the officials who are negligent. In three days, the Chief Minister has suspended many officers on the complaint of the villagers. At the same time, former Chief Minister Dr. Raman Singh has raised questions on this meeting of the Chief Minister.
These days, Chief Minister Bhupesh Baghel has gone on a tour of 90 assembly constituencies. It has started from Surguja division. From where many pictures have come out. The Chief Minister is meeting the common citizens with great ease and the officials who are negligent on the government schemes are constantly being blamed.
These are the cases in which government officials are measured
case number one
A woman named Sasikala complained to the Chief Minister that her name has been omitted from the poverty line list and she does not have a ration card. On receiving the complaint, Chief Minister Bhupesh Baghel spoke to the Collector and instructed to suspend the CMO of the Nagar Panchayat.
case number 2
Chief Minister Bhupesh Baghel suspended Executive Engineer Office, Superintending Engineer Shyam Barnai Project Division Ambikapur Umashankar Ram for negligence in speedy disposal of land acquisition cases under Kanhar Inter-State Project on the complaint of the public during meeting and meeting program in Sanaval.
case number 3
Taking immediate action on the complaint of common citizens in Raghunath Nagar's Chaupal, Chief Minister Bhupesh Baghel directed to suspend Patwari Pannalal Sonwani. A complaint was made against Patwari for taking bribe from farmers.
case number 4
The Chief Minister suspended three including the DFO with immediate effect for being apathetic in the recurring grazing and construction of Gauthan. DFO Manish Kashyap, former in-charge DFO BS Bhagat and Ranger have also been suspended for negligence. The villagers of Govindpur had complained during the meeting.
What has the former CM said?
Here, former Chief Minister of Chhattisgarh and BJP leader Dr. Raman Singh has questioned the meeting visit of CM Bhupesh Baghel. Raman Singh has said that problems are not being resolved, this is a 5 level journey. The red carpet is being laid. The cot, mattress and white sheet are visible. But people are not getting the benefits of government schemes.
At the same time, the communication department head of Chhattisgarh Congress retaliated on the statement of Raman Singh. Sushil Anand Shukla has said that Raman Singh should introspect that even after being in power for 15 years, BJP was defeated by 3/4 majority. There is a difference between the visit of Dr. Raman Singh and that of Bhupesh Baghel. Chief Minister Bhupesh Baghel is meeting everyone. Congratulating those who are doing good work and punishing those who are doing bad work. 1- 1 The plan is being reviewed.
Tajinder Bagga Arrest: In Delhi, Bagga supporters raised slogans of Punjab Police Hi-Hi, also attacked the car
Delhi MLA Salary Hike: Salary of Delhi MLAs will increase from 54 thousand to 90 thousand now, approval from the center
,