India News
Climate change will increase incidents like flood and heat wave in India, revealed in IIT study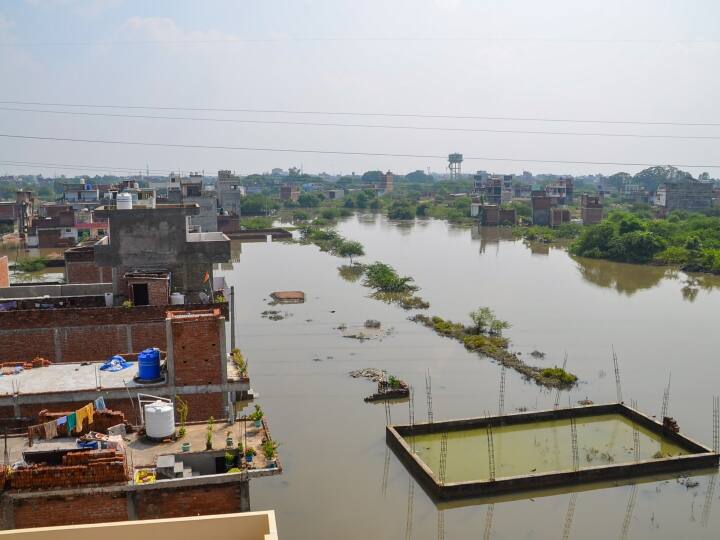 IIT Study: Due to climate change, weather events like floods and heat waves are going to increase manifold in India. This estimate has been expressed in a study by the researcher of Indian Institute of Technology (IIT), Gandhinagar.
In the study, the period from 1951 to 2020 was studied to ascertain India's risk of successive abnormal weather events, focusing on summer 'loo' in the region and extreme rainfall during the summer post-monsoon .
What did the researcher say?
The researchers said that such extreme weather events had widespread impacts on agricultural production, public health and infrastructure in India. This study has been published in 'One Earth Journal'.
News Reels
"The frequency of successive extreme weather events is expected to increase manifold in the future due to climate change," said Vimal Mishra, professor in the Department of Civil Engineering and Earth Sciences at IIT-Gandhinagar, Gujarat.
How to reduce the risk?
Professor Vimal Mishra said that if the temperature rises by 1.5 ° C compared to the pre-industrial period, the frequency of visits of populations and urban areas to extreme weather events could increase.
Researchers also found that climate adaptation (making adjustments to ecological, social or economic systems) can reduce this risk. Climate change is the reason for change in natural phenomena. Due to this, incidents like earthquake, flood have increased more than before.
Poor and developing countries are suffering the most from this because there is a lack of money and resources to adapt to climate change. It is also affecting agriculture. The incidence of forest fires has also increased in the last few years.
Read this also- Climate Crisis: After Corona, now climate change will be the cause of the epidemic! Know what signs the scientists got