India News
CM Soren resorts to resort politics to save MLAs from 'horse-trading'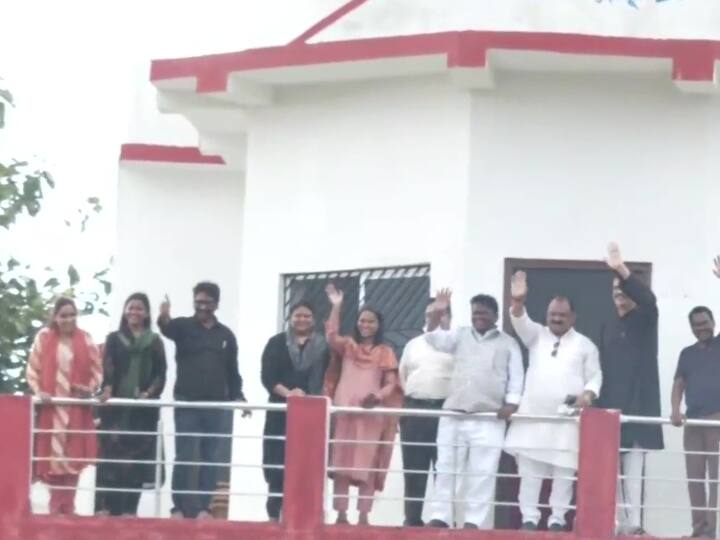 Jharkhand Politics Update: The political crisis in the state is deepening due to uncertainty over the assembly membership of Jharkhand Chief Minister Hemant Soren. The ruling coalition government of the state has started to fear that BJP can create political instability in the state by breaking their MLAs. After the meeting was over at the CM residence, Hemant Soren has taken his MLAs in three buses to a resort located in Khunti district of Jharkhand.
Let us inform that in view of the possibility of Hemant Sorene going to the Chief Minister's chair, the MLAs have been shifted to the resort to save them. Earlier, an important meeting was called at the CM residence of Ranchi. The MLAs had brought their belongings with them to attend this meeting. After the meeting was over, CM Hemant Soren reached the resort located in Khunti district of Jharkhand with all the MLAs.
Danger looms over Hemant Soren's chair
Hemant Sorene is in danger of being "disqualified" as an MLA. At the same time, in view of strategic preparedness to deal with the emerging scenario, a meeting of the ruling coalition's legislators has been called thrice. In the meeting held today, all the MLAs of the ruling coalition attended the meeting with their respective belongings. Raj Bhavan sources said Governor Ramesh Bais is likely to send an order disqualifying Soren as an MLA to the Election Commission of India on Saturday.
Let us tell you that earlier there were speculations that the MLAs of the coalition government of the state could be accommodated in Chhattisgarh or West Bengal. There are non-BJP governments in both the states. Three luxury buses had also reached Ranchi to take the MLAs and security personnel by road. Some vehicles were also installed in his security.
Earlier there was a plan to shift MLAs in these states
It is being told that earlier three places including Bermuda and Raipur in Chhattisgarh and some places in West Bengal were identified to send the MLAs outside the state. This was being speculated because there is a strong government of non-BJP and UPA in these states.
This fear is haunting Hemant Sarkar
On the other hand, Jharkhand Mukti Morcha sources say that in view of the rapidly changing political developments in the state and to maintain the numbers in the ruling alliance, the 'politics of sending MLAs to the resort' is the need of the hour. Congress insiders, a key ally in the JMM-led ruling coalition, had said that MLAs would be housed in a resort in a "friendly state" like West Bengal, Bihar or Chhattisgarh to avoid 'horse-trading' of the Bharatiya Janata Party (BJP). ' efforts could be saved.
Also read:-
Chief Justice: UU Lalit became the 49th Chief Justice of the country, has given decisions on these important matters ranging from triple talaq
Congress Resignation: From Ghulam Nabi Azad to Scindia.. Leaders leaving Congress target Rahul, know who said what
,