India News
'Congress didn't use me enough, don't know why…'- Jignesh Mevani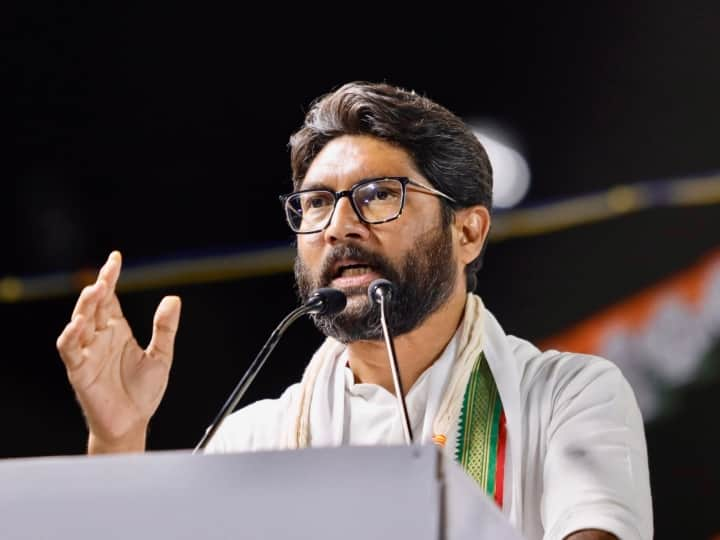 Gujarat Election Result 2022: The results of the Gujarat Assembly Elections 2022 have come. Destroying its old record, the BJP won a resounding victory in the election. At the same time, there has been a decline in the performance of the Congress. The Congress, which won 77 seats in the 2017 elections, was reduced to just 17 seats this time.
After the defeat of the Congress in Gujarat, questions are now being raised about the leadership from within the party. Newly elected Congress MLA from Gujarat's Vadgam, Jignesh Mevani raised questions on the functioning of the party and said that he was sorry that he was not fully utilized during the elections.
Gujarat Congress Working President Jignesh Mevani said that he could not understand that when the Congress has a face like him, who has credibility, who is anti-BJP and has a good number of followers. Why couldn't he address public meetings before the elections across the state? He said that to infuse energy among the Dalits, the party should have organized public meetings with them.
Jignesh campaigned in limited areas
News Reels
Jignesh Mevani won the independent election for the first time in the year 2017 with the support of Congress. Other young Congress leaders including Kanhaiya Kumar, Rajya Sabha MP Imran Pratapgarhi campaigned for him. Despite being included in the Congress' list of star campaigners, Mevani addressed public meetings only in a few seats in North Gujarat and in the Vejalpur constituency of Ahmedabad. Most of these were organized after he filed his nomination, when he was also caught up in his own election campaign. While the Congress was concerned about engaging with the issue of the 2002 Gujarat riots, Mevani raised the issue of the controversial remission of sentence for the Bilkis Bano gangrape and murder convicts in every meeting.
The then Congress working president Hardik Patel told The Indian Express in an interview that the party was not using him enough. When asked about this fact, Mevani said that he does not want to blame the party. Hardik, the face of the 2017 Patidar reservation movement against the BJP government, was instrumental in bringing Mevani to the Congress. Hardik has now left Congress and joined BJP. He won his first election from Viramgam in this election by 51707 votes. BJP had included Hardik Patel in the list of star campaigners, yet he was not used much.
Jignesh defeated BJP candidate
Jignesh Mevani defeated his nearest rival BJP candidate Manibhai Vaghela from Vadgam assembly seat in Gujarat elections this time by more than 4 votes. Jignesh Mevani Mevani won as an independent candidate in 2017 and was supported by the Congress party. BJP candidate Manibhai Vaghela was earlier in Congress and after not getting ticket in 2017, he went to BJP. Baghela was the MLA from Vadgam from 2012 to 2017.
Read this also:-
Government Formation: Suspense on CM in Himachal continues, high command will decide, BJP Legislature Party meeting in Gujarat today. big things