India News
Controversy over bike removal in Delhi, car driver tramples many people, three injured, driver arrested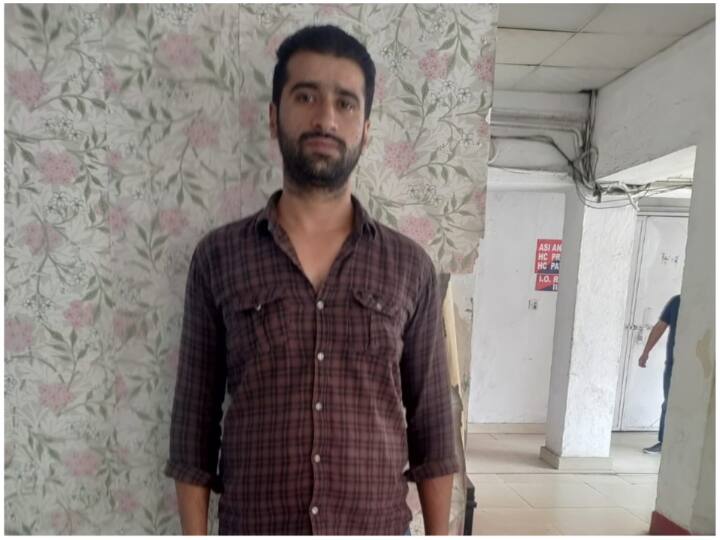 Delhi Car Accident: A heart-wrenching case has come to light from the Alipore area of ​​the capital Delhi. After an argument with a bike rider here, a car driver drove the car over the crowd. Due to this 3 people got injured. Not only this, the driver also fled from the spot with the car. However, later the police arrested him and confiscated the car.
The police have registered an FIR in this case under the section of attempt to murder. The name of the accused is Nitin Mann. This incident happened on the night of 26 October at around 9 pm. CCTV footage related to this incident has also come to the fore.
what is the matter
According to the police, a PCR call was received at Alipore police station on the night of 26 October that a person had driven a car over a mob in Nehru Enclave and fled. Police reached the spot and took the injured to the hospital. Three people had received injuries. During this, complainant Raj Kumar told the police that he was present outside his house along with his family members at around 9 pm on October 26. A young man came there riding in a Creta car.
latest video
Rajkumar was sitting on his bike, which was standing on the side of the street. The debate started regarding the removal of the bike. The car rider deliberately started hitting the bike. Seeing this, people gathered in the street. People tried to convince the car driver, but he was not ready to understand and the argument escalated. After this, the driver of the car sat inside and ran away after trampling the crowd with the car. Based on the complaint, a case was registered at Alipore Police Station under FIR No. 682/2022 under section 279/337 of IPC.
Seeing the CCTV footage, the murder section was also attached.
According to the police, a CCTV footage related to the incident was found during the investigation. It was clearly visible in the footage how the driver of the car had deliberately trampled people and ran away. After watching the footage, the police also added section 307 of IPC in this case. Police said that after this the accused driver has also been arrested. The name of the accused is Nitin Mann and he is a resident of Alipore.
read this also
IndiGo Flight: Major accident averted! IndiGo's engine caught fire before take-off, takeoff stopped after spotting sparks