India News
Criminals will be searched from every corner in this district of Bihar, list of 100 handed over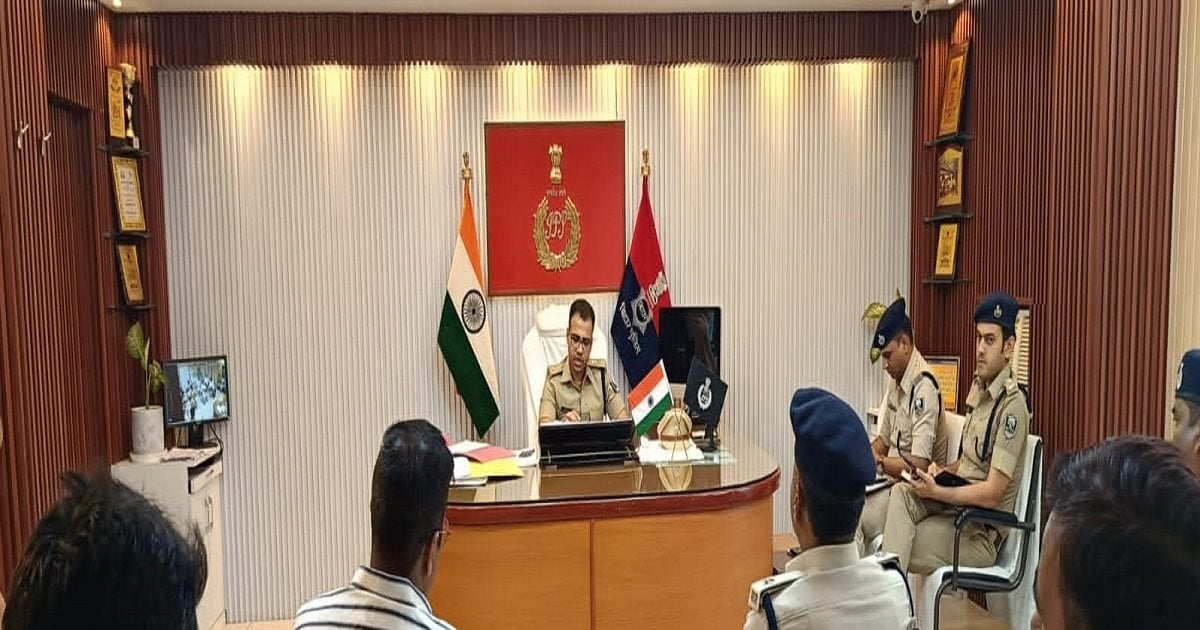 highlights
The list of top-100 notorious criminals of Gopalganj was handed over to STF-DIU.
Joint meeting of DIU and STF by SP, the team will complete the action by June.
After attachment, action is going on to auction the property of the absconding criminals.
Gopalganj, DIU (District Intelligence Unit) will find the scoundrels who are among the top-100 notorious criminals of Gopalganj, wherever they may be hiding after committing the crime. After finding out the whereabouts of notorious criminals, STF (Special Task Force) will conduct raids. The list of top-100 notorious criminals has been handed over to STF. Many of them have been arrested and the houses of some have been attached.
SP Swarna Prabhat has given strict orders to arrest the absconding criminals by holding a joint meeting of DIU and STF. The SP said that STF will go to those criminals who have taken refuge in other states leaving Bihar and arrest them and bring them to Gopalganj. Instructing the police team, he said that the place of criminals is the only jail cell. In any case, the notorious criminals included in the top 100 list should be in jail till the month of June.



Big 'Khela' is going to happen in Bihar! The old form of NDA started emerging, the difficulty of Grand Alliance and Nitish increased




Big feat of this University of Bihar! History question paper given to students in general knowledge test




How many marks did Ishita Kishore become UPSC topper? Marksheet went viral on social media




Sugar Free Mango: This is sugar free mango, eat it to your heart's content; Test has also been done in the lab




BPSC Teacher Recruitment: If you want to become a government teacher in Bihar, keep these documents close before filling the form, otherwise you will miss your chance




On May 23, the dead body of the person who left the house was found in the guest house of Munger, the police is probing the reasons.




Happiness turned into mourning, Scorpio full of baratis became victim of accident, painful death of 5 people




Job Alert: Youth have golden opportunity to get jobs in Chhapra, employment fair will be held on June 6, know how to apply




Prostitution business was going on in VIP area, condoms and 10 mobile phones recovered; Mastermind woman also arrested




Buxar: Education Department is organizing summer camp for school children during summer vacation




DDA Recruitment 2023: Vacancy for many posts including Naib Tehsildar, Patwari, application starts from today, salary is 34800
At the same time, instructions have been given to speed up the process of confiscation of absconding criminals, whose properties have been assessed by the police. The SP said that in recent times the properties of many criminals including notorious criminal Manish Kushwaha have been attached, but still have not been surrendered. In such a situation, after assessing the property of these criminals, action will be taken to auction them after taking permission from the court. Sadar SDPO Pranjal, Hathua SDPO, City Inspector Prashant Kumar Rai, Manjha Police Station President Vishal Anand etc were included in the meeting.
,
Tags: Bihar crime news, Bihar News, Gopalganj News, Gopalganj Police
FIRST PUBLISHED : June 03, 2023, 16:49 IST