India News
Cyclone Biparjoy: Biparjoy storm deepens in Arabian Sea, IMD issues alert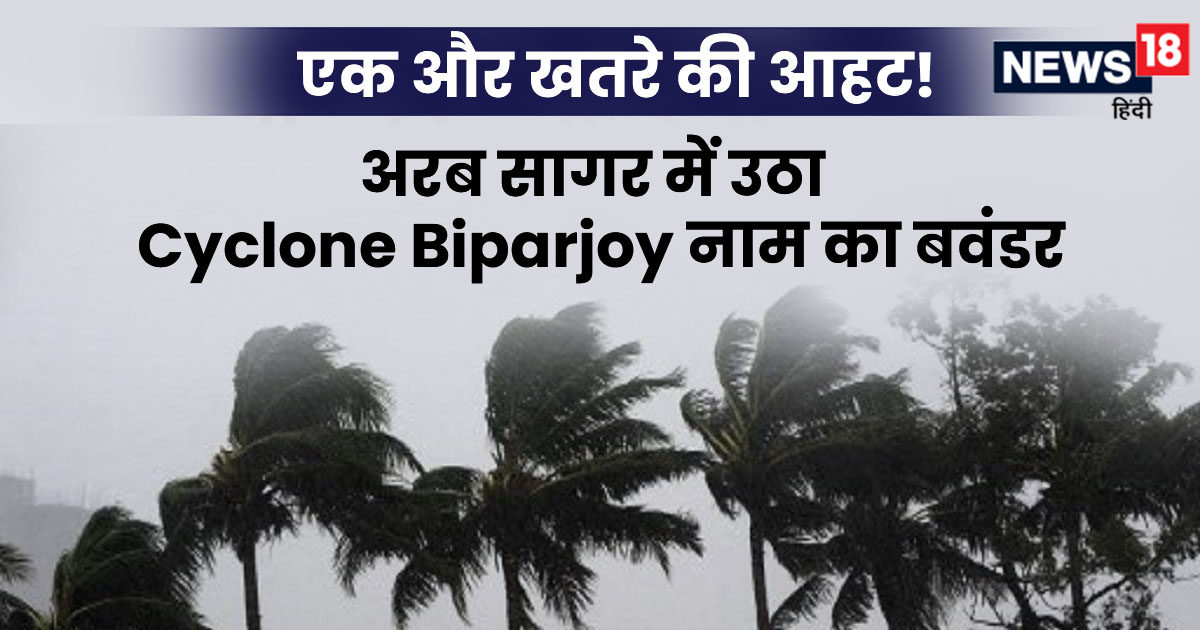 Mumbai. The deep pressure area over the east-central Arabian Sea has now turned into a cyclonic storm 'Biparjoy'. The India Meteorological Department (IMD) issued a warning on Tuesday asking fishermen not to venture into areas that could be affected by it.
The IMD said on Twitter that wind speed reaching 45-55 kmph gusting to 65 kmph is very likely over Northeast Arabian Sea and North Gujarat coast. He has asked the fishermen not to go into the sea.
Also read- Cyclone Biperjoy will have a deep impact on monsoon? know everything
Sunil Kamble, head of the Regional Meteorological Center (RMC), Mumbai, said, "The low pressure area is 1,000-1,100 km away from our coast, so its impact on our coast is less at present. As the cyclone progresses, it is likely to move north and at that time we will be able to see its impact on our coast. He said that considering the low pressure area, alerts and warnings have been issued to fishermen and shipping agencies.
read this also- New tornado forming in the Arabian Sea; How did the name Biparjoy come about, how much will be its impact? Know all the important information
Kamble said, "Right now the wind speed can exceed 50 knots due to the low pressure area, but if the speed exceeds this, the wind can be dangerous for fishermen." The warning will continue till the cyclone subsides in the Arabian Sea.
The Meteorological Department said in a bulletin that at 8.30 am, the low pressure area was located over the Arabian Sea, 950 km from Goa, 1100 km from Mumbai, 1190 km from Porbandar and 1490 km from Karachi in Pakistan.
,
Tags: Cyclone, Imd
FIRST PUBLISHED : June 06, 2023, 21:56 IST