India News
Cyclone 'Mandus' begins crossing Tamil Nadu coast, heavy rain expected in these areas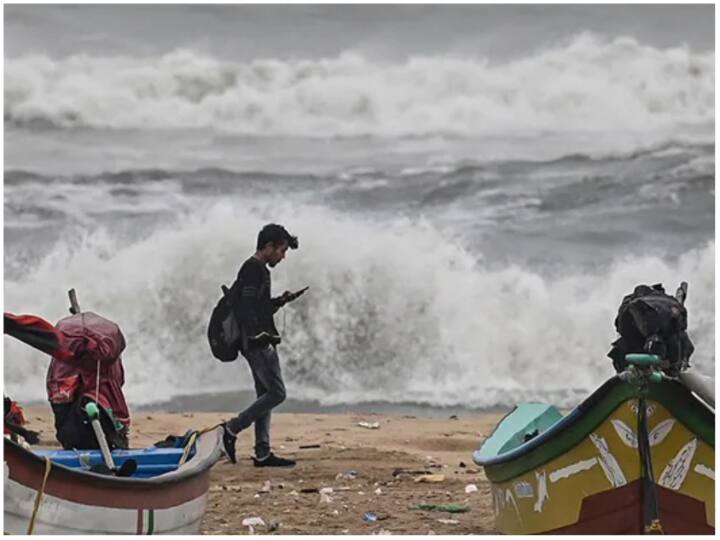 Tamil Nadu Mandous Cyclone: The next few hours can be troublesome for Tamil Nadu. Cyclonic storm 'Mandus' made landfall near Mamallapuram here late on Friday, causing moderate to heavy rains in coastal Tamil Nadu. The head of the regional meteorological center of the India Meteorological Department (IMD), S. Balachandran told, 'The process of knocking of the cyclonic storm has started, it is going on.' Under the influence of the cyclonic storm, moderate to heavy rains occurred in many coastal areas. In such a situation, people have been advised not to leave their homes.
When did such a cyclone come before
Earlier, Balachandran told the media that 12 cyclones have occurred between Chennai and Puducherry in the last 130 years from 1891 to 2021. He had said, 'If this cyclone crosses the coast near Mamallapuram, it will be the 13th cyclone to cross the coast (between Chennai and Puducherry).' According to the police, 16,000 policemen and 1,500 home guards have been deployed for security, relief and rescue operations, besides a 40-member team of the Tamil Nadu State Disaster Response Force.
massive force deployed
News Reels
Apart from this, 12 teams of District Disaster Response Force have been kept ready. Around 400 personnel of National Disaster Response Force (NDRF) and State Disaster Response Force teams have already been deployed in coastal areas including near Cauvery delta areas. Please tell that 'Mandus' is an Arabic word and it means treasure box (box) and this name was chosen by the United Arab Emirates.
Let me tell you, the Meteorological Department has expressed the possibility of more rain in the future. According to this forecast, moderate to heavy rain is likely at a few places in Tamil Nadu's Ranipettai, Vellore, Viluppuram, Tiruvannamalai, Salem, Kallakurichi, Tirupattur districts and Puducherry during the next three hours.
read this also
INDW vs AUSW: Team India could not stop Beth Mooney's storm, Australia beat by 9 wickets in first T20