India News
Cyclone Mandus wreaks havoc in Andhra Pradesh-Tamil Nadu, heavy rains continue with strong winds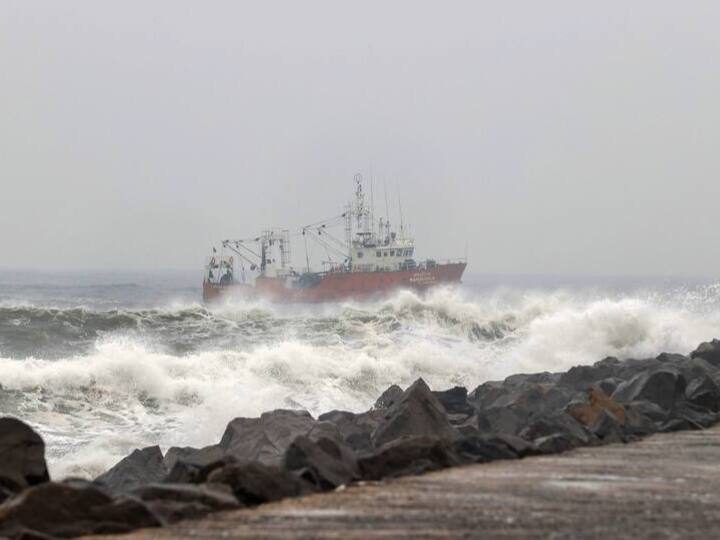 Cyclone Mandous In India: The cyclonic storm Mandus formed over the Bay of Bengal has now started showing its effect in the southern states. Cyclone Mandus is causing heavy rains in the states of Andhra Pradesh, Tamil Nadu and Puducherry. The Meteorological Department had already issued a warning regarding the Mandus cyclone.
According to the Meteorological Department, the coast of Puducherry, North Tamil Nadu and Andhra Pradesh will be affected till December 11. During this, fishermen have been prevented from going into the sea. Due to heavy rains accompanied by strong winds, life has been badly affected in many areas. A holiday has been declared for schools and colleges in the states affected by the storm.
Holiday declared in schools and colleges
The Mandus cyclone hit the coastal areas of Tamil Nadu on Friday night. Due to the storm, there was heavy rain in Chennai, due to which people are facing a lot of problems. Schools and colleges have also been closed in Chennai. According to the warning issued by the Meteorological Department, Mandus cyclone will be seen in a formidable form on Saturday (December 10), although after that it will also weaken.
News Reels
Wind speed will decrease from December 10
NDRF and SDRF teams are also on alert mode in the states affected by Mandus cyclone. NDRF Director General Atul Karwal said that our team is ready to deal with every situation. Whenever we are called for help, we will immediately reach the spot. Apart from this, 12 teams of District Disaster Response Force have been kept ready. At the same time, according to the Meteorological Department, from Saturday (December 10), the speed of strong winds will decrease to 50-60 kmph. After that, it will reach a speed of 40-50 by night.
read this also-
Jammu & Kashmir: Elections may be held in Jammu and Kashmir after winter, first chance after removal of Article 370