India News
Delhi Air Pollution: Delhi becomes the first city in the country, where the cause of pollution will be known in real time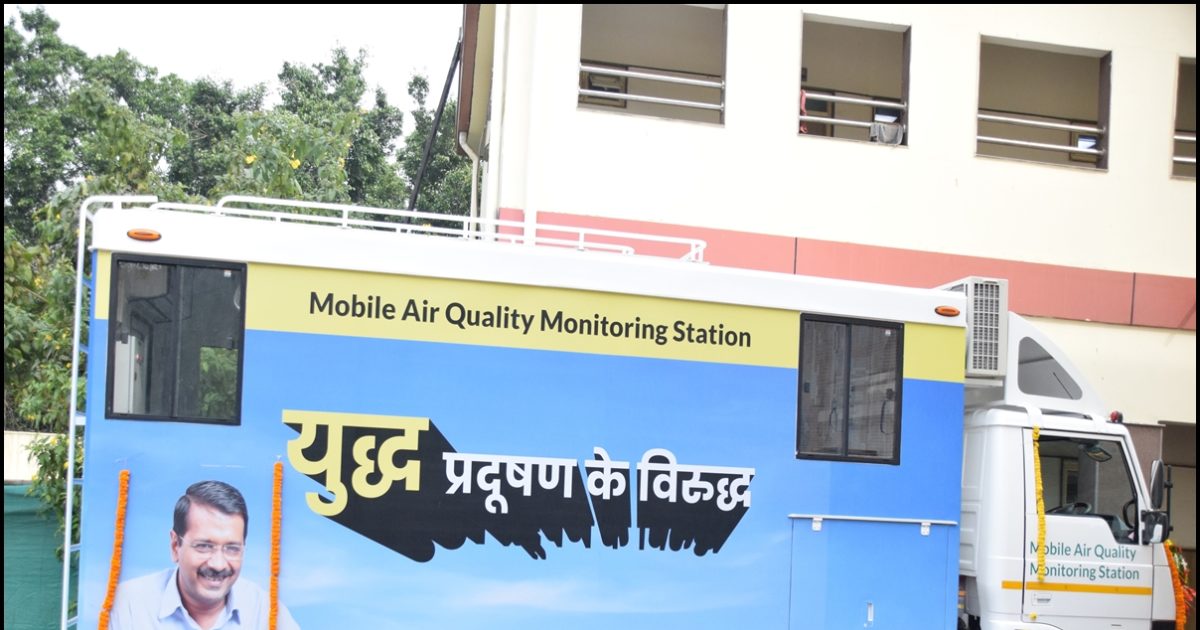 Delhi. To deal with the problem of pollution in Delhi, the Kejriwal government has started a new initiative from Tuesday. In fact, Delhi government has supersite of real time source apportionment study and air quality monitoring. (AQM) Mobile Van is launched. This supersite has been prepared at Sarvodaya Bal Vidyalaya, Rouse Avenue, Delhi. Real-time source apportionment study will help in identifying factors responsible for increase in air pollution at any point in Delhi. This project Delhi Pollution Control Committee (DPCC) by IIT Kanpur, IIT Delhi, Air Shed and The Energy And Resources Institute (TERI) Launched in collaboration with Terry. Sources of pollution on real time of Delhi air pollution (source) Will become the first city in the country to identify
The Real-Time Source Apportionment project will help in identifying the factors responsible for the increase in air pollution at any given location in Delhi. Along with this, it will also help in understanding the real-time impact of different pollution sources like vehicles, dust, biomass burning, stubble burning and industrial. common people too www.raasman.com By visiting, you can get information about the real time source of pollution.
What did Delhi CM Kejriwal say
from your city (Delhi-NCR)




Dense fog cover in Delhi airport area, this important advisory issued regarding flights




Delhi-Mumbai Expressway: Sohna-Dausa stretch is ready, trains will run at a speed of 120; special in many ways




Online electricity bills will not be submitted for one week in Ghaziabad, know the reason




Cheap hotel booking offer found on Instagram, customer's senses flew away as soon as he reached the reception, know the matter




Threats to kill Delhi CM Arvind Kejriwal, accused undergoing psychiatric treatment, released by police




The stunters on the Delhi-Ghaziabad elevated road are not well, the police made this plan




'The age of marriage of boys and girls should be the same'- Delhi High Court sent a petition to the Supreme Court




The new Madhya Pradesh building in Delhi is ready, with 6 floors and 104 rooms, five star facilities, you will also say wow!




Union Budget – The emphasis can be on infrastructure and safety in railways




Delhi politics heats up again on Finland tour of teachers, Sisodia writes letter to LG
Inaugurating it, Chief Minister Arvind Kejriwal said, "The Real Time Source Apportionment Study will tell us every hour what is the pollution in Delhi's air at what time, after which we can take steps to stop it. For example, pollution due to dust inside a ward is high, then it will be known that due to which the dust is blowing there and efforts will be made to control the dust. Similarly, if there is more industrial emission inside a ward, efforts will be made to rectify it. In this way, we can take steps by going to a small level. In this, it will also be known that how much pollution is inside Delhi and how much pollution is outside in Delhi.
From where is the pollution spreading in Delhi
According to the study, one-third of the pollution in Delhi is from outside. Many people light bonfires in Delhi during the winter season. Biomass burning accounts for about a quarter of Delhi's pollution. The temperature is less in the winter season, so all the smoke remains in the form of a gas chamber over Delhi. Vehicular pollution is also 17 to 18 percent.
Let us tell you that every year the pollution in Delhi-NCR reaches a critical condition, the effect of which is that it is very difficult for the common people to breathe in the air. The aim of the government to start this system is that by finding out the causes of pollution in Delhi, it will help in dealing with it in a better way.
First read breaking news in Hindi News18 Hindi| Read today's latest news, live news updates, most reliable Hindi news website News18 Hindi.
Tags: Air Pollution AQI Level, air pollution in delhi, Arvind Kejriwal, pollution
FIRST PUBLISHED : January 31, 2023, 09:54 IST