India News
Delhi Metro is making tunnel, old buildings in these areas will be monitored for 24 hours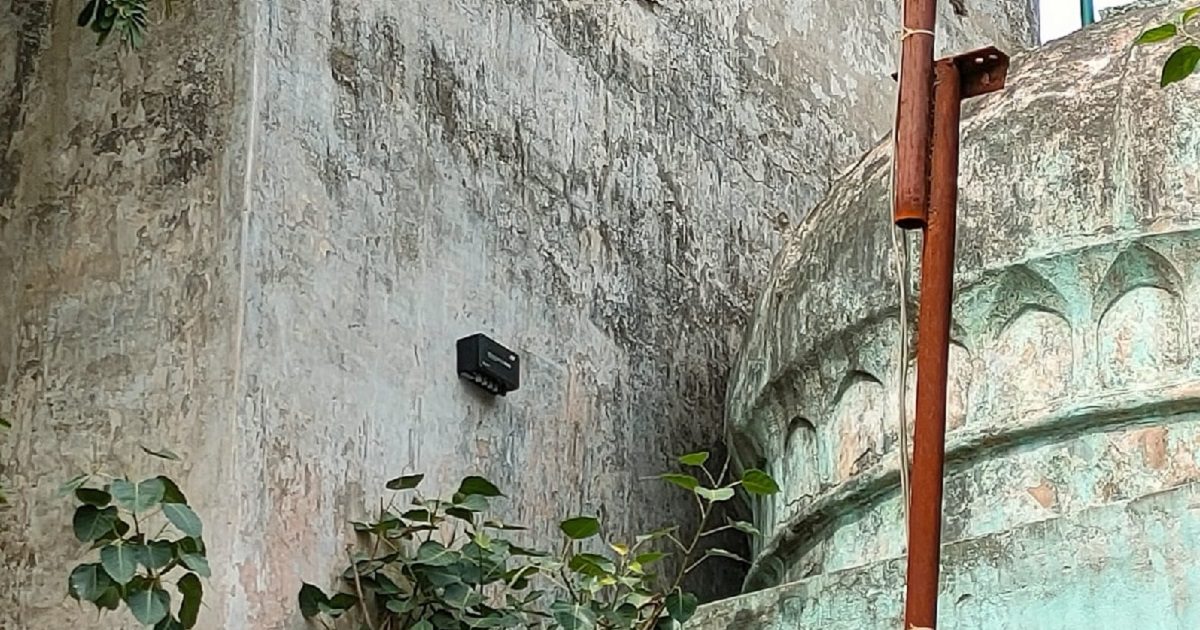 New Delhi. Delhi Metro Rail Corporation is going to construct a tunnel between Janakpuri West to RK Ashram Marg corridor between Derawal Nagar and Pulbangash under Phase-4. However, there are very old buildings in these areas, which are at risk of collapse or damage. In such a situation, DMRC is going to start a state-of-the-art real-time web-based monitoring mechanism to monitor the condition of these buildings in view of their safety.
According to the Delhi Metro Rail Corporation, the section between Derawal Nagar and Pulbangash will include three underground metro stations. These stations are Derawal Nagar, Ghanta Ghar and Pulbangash. These areas are very congested and there are countless buildings that are centuries old and some of them are not in very good condition.
Therefore, after the tunneling work starts here next month, DMRC will have to constantly monitor the condition of these buildings. DMRC has successfully constructed Violet and Yellow lines in Old Delhi in similar difficult areas in the past. Round the clock monitoring was done even during those construction phases.
from your city (Delhi-NCR)




Earthquake: Earth shook from Kabul-Islamabad to Jammu-Kashmir…Haryana, people were shaken by the strong tremors of the earthquake




Delhi Weather Forecast: Storm, rain will come in Delhi NCR today and tomorrow! Relief from heat will continue, know the weather condition for the next 6 days




Success Story: Ratan Tata's advice changed the life of an IIT alumnus, built a company worth 3300 crores




There is a danger of polio coming from neighboring country Pakistan, pulse polio campaign will run in these 12 districts of Punjab




Excise policy case: Manish Sisodia himself confessed to destroying 2 mobile phones containing 'evidence' – CBI




Indian Railway: Summer special train started between Barauni to Anand Vihar, know route and timing




Big work is going to be done in Unani medicine in five states including UP, serious diseases will also be treated




Monuments of Delhi: If you want to visit Lotus Temple, then do not go on any Monday, know the reason




Journey of taste: Badhal protects the liver, fills the body with 'strength', has a very old history




New Parliament: Due to the inauguration of the new Parliament building, the entry-exit gates of 2 stations of Delhi Metro were closed.




14 sanitary pad vending machines for women doctors and patients in AIIMS Delhi, three pads will be available for just Rs 10
However, this time, the monitoring system has been digitized with provision for real-time monitoring with just the click of a button. It will be possible to automatically install smart gadgets such as Automatic Total Station, Vibration Sensor, Tilt Meter, Load Cell, which is capable of capturing and transmitting 24×7 real-time data to the Data Acquisition System (DAS), wherein all stakeholders The desired reports continue to reach through SMS and email. As soon as the tunneling work starts, real-time monitoring of the behavior of these structures will be done and the data will be available round the clock through mobile or desktop on customized software.
The real-time monitoring process will be initiated from eight different locations on this stretch, where the above mentioned equipments are being installed and will transmit the real-time data to the software. These eight places are spread over Derawal Nagar, Ghanta Ghar, Nabi Karim, Pulbangash and Sadar Bazar areas. This web-based mechanism is a major step towards ensuring safe tunneling work on this section.
Apart from this, DMRC in another initiative this time is equipping all its TBMs with Bore Tunneling Electrical Ahead Monitoring (BEAM) system. This enables the TBM to serve as a real-time probe to predict geological strata up to 20 meters ahead of the machine's cutter head face and predict the occurrence of unexpectedly clogged wells, mudslides and aquifers. Gives which without proper arrangement, the ground can sink if hit by TBM.
In the last few years, DMRC has focused a lot on digitizing its project monitoring system. DMRC engineers monitor the progress of the construction through the indigenously developed System for Tracking and Monitoring Project (STAMP) software. During the COVID-19 pandemic when office attendance was restricted, Building Information Modeling (BIM) software was widely used for approval of various designs for Phase-IV structures. It is still being used extensively by the engineers of DMRC.
DMRC is building about 28 km of new underground corridors as part of its Phase-IV expansion, under which 65 km of new lines are being laid in three different corridors. This will be a major engineering challenge as the underground corridor is going to pass through congested residential and commercial areas of Sadar Bazar, Nabi Karim and Mehrauli-Badarpur Road of Southern Ridge. So far, DMRC has completed 2.2 km of underground tunnels (for up and down movement) between Janakpuri West and Krishna Park Extension on the Janakpuri West – RK Ashram Marg corridor.
,
Tags: Delhi Metro, delhi metro news, delhi metro operations
FIRST PUBLISHED : May 28, 2023, 13:46 IST