India News
Delhi Murder Case: Praveen now under investigation after Sahil's arrest, police got important clue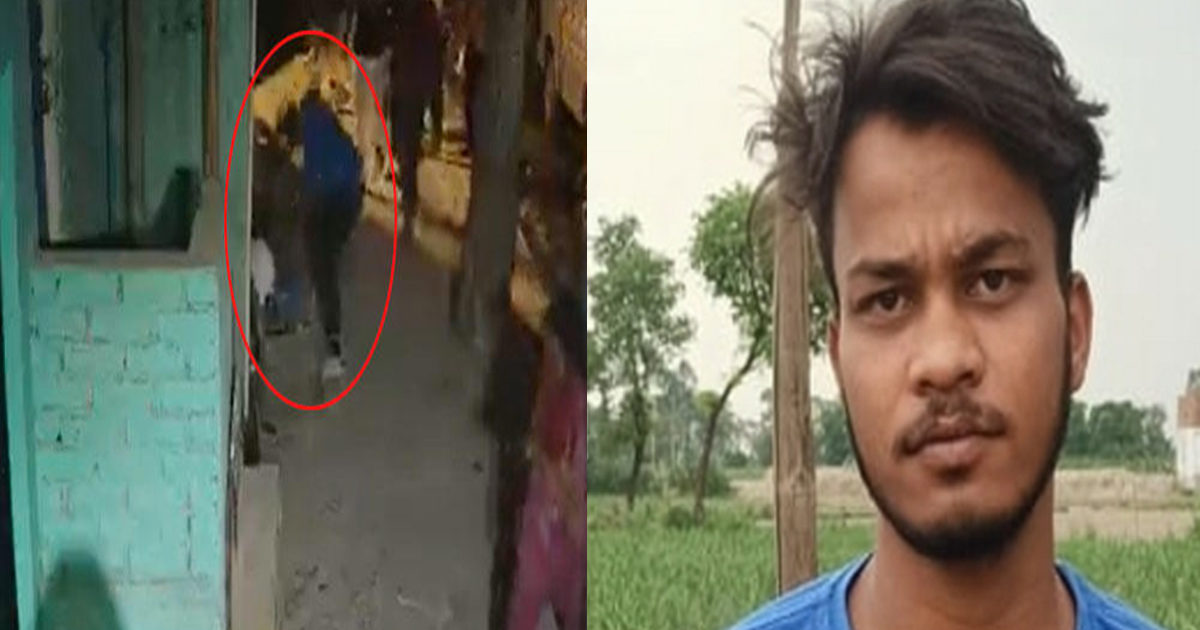 New Delhi. After the incident of murder of a minor girl in Delhi, the police has intensified the investigation. Sahil, the main accused of this incident has been arrested, who is being interrogated. At the same time, according to a source associated with the Delhi Police, the name of a young man named Praveen has also come up in this murder case. Investigation is going on regarding this also.
According to sources, the deceased girl was in contact with a boy named Praveen. After that she became friends with accused Sahil, but three days before Sahil, the girl had a rift. Sahil wanted to talk to the girl despite the rift. The girl was not ready to talk to him and was talking about ending the friendship. After this, in a fit of rage, Sahil brutally murdered the girl.
More than 35 wounds on the body of the deceased
The deceased girl was attacked with a knife more than 16 times. After getting tattooed with a knife, his head was also attacked with a stone. In the post mortem report, more than 35 wounds are visible on the body of the deceased. The complete post mortem report is still awaited.
from your city (Delhi-NCR)




Gang war again between prisoners in Delhi's Tihar Jail, 2 seriously injured prisoners admitted to hospital




Delhi Murder Case: There was friendship for 3 years, then on what did they commit such a painful murder? Big disclosure in police investigation




American citizen arrested from Delhi airport, 6 cartridges recovered from bag, accused was trying to go to Finland




16 stabs with knife, skull was cracked due to stone injury – postmortem report came out in Delhi murder case




Delhi Murder Case: 'The murderer Sahil should be hanged', the mother told what happened to the daughter a few hours before the murder




Weather becomes pleasant due to heavy rains in Delhi, no possibility of 'loo' till June 4, IMD issues yellow alert




Now the facility of premium buses will start in Delhi, this is how you can book tickets online




Delhi Girl Murder: Seeing the devil Sahil, even fear trembles, Delhi kept watching 16-year-old Sakshi die




Success Story: A teacher built a business empire of 330 crores, did not study from IIT-IIM




Teenager brutally murdered in Delhi, stabbed more than 40 times, accused Sahil arrested from Bulandshahr




Delhi Murder Case: Sakshi's friend Aarti made a big disclosure about Sahil, know on which angle Delhi Police will investigate

Interrogation of the boy seen saving the girl in CCTV
A boy trying to save the girl is also seen in the CCTV, which has now come on the radar of the investigation. The police is interrogating him in detail about the incident. Both the accused Sahil and the deceased girl knew each other since long. When accused Sahil will be brought to Delhi and after his interrogation, many more revelations can come to the fore till Tuesday morning.
,
Tags: delhi crime news, delhi police, girlfriend murder
FIRST PUBLISHED : May 29, 2023, 22:54 IST