India News
'Don't agree with Sonia Gandhi', Congress angry over the release of Rajiv Gandhi's killers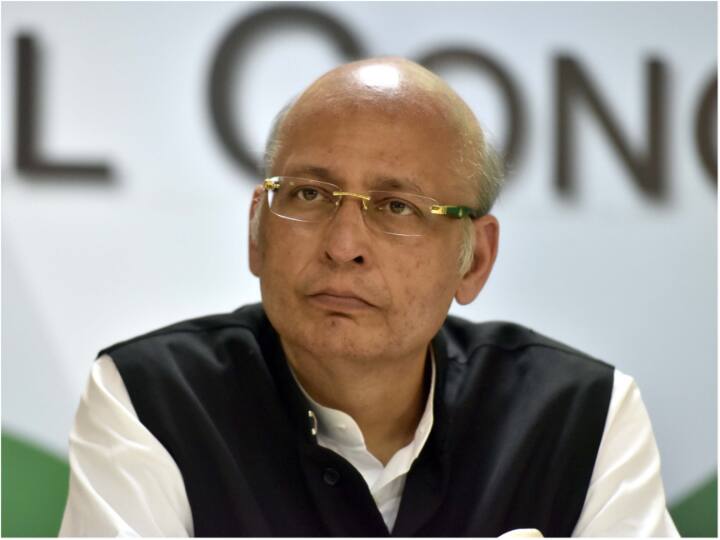 Congress On Supreme Court Order: The Supreme Court on Friday (November 11) has given the verdict of the release of the convicts of the assassination of former Prime Minister Rajiv Gandhi. Congress has expressed displeasure over the release of the convicts. The Congress has even said that the party does not agree with Sonia Gandhi's opinion. Congress held a press conference regarding this matter and party leader Abhishek Manu Singhvi raised questions.
He said that, "Sonia Gandhi has the right to cast her vote but, I say with all due respect that the party does not agree with her opinion and it has been clearly conveyed to her too." Singhvi told the media on Friday that, "We will use whatever option we have in this matter. We will not let the sacrifice of Rajiv Gandhi go in vain."
Sonia Gandhi, above all, is entitled to her personal views. But with greatest respect, the party doesn't agree & has made our view clear: Abhishek Singhvi when asked that Priyanka GV met Nalini& Sonia Gandhi gave a statement earlier over convicts of ex-PM Rajiv Gandhi's assassination pic.twitter.com/0HMf5Dxuym

— ANI (@ANI) November 11, 2022
News Reels
Singhvi appealed to the court
Abhishek Manu Singhvi said, "Our appeal to the court is not to release the culprits. The killing of the former PM is an attack on the existence of India. There is no color of politics in this. No one has been released in this type of crime. can go." Singhvi said that attack on PM cannot be a common crime. The state government was supporting the culprits. Because of that the court had to give such a decision. The central government did not disagree with the opinion of the state government.
"Judicial system did not take care of feelings"
He said that, "Our judicial system did not take care of the sentiments of the people. Congress opposes the release of such heinous criminals." He said that, "There are lakhs of people in Indian jails who are lodged without crime. By ignoring them, you are releasing the criminals."
read this also:
Rajiv Gandhi Assassination Case: Why did the Supreme Court release all the convicts of the Rajiv Gandhi assassination? Learn