India News
Egypt's President may be the chief guest at the Republic Day celebrations, India has invited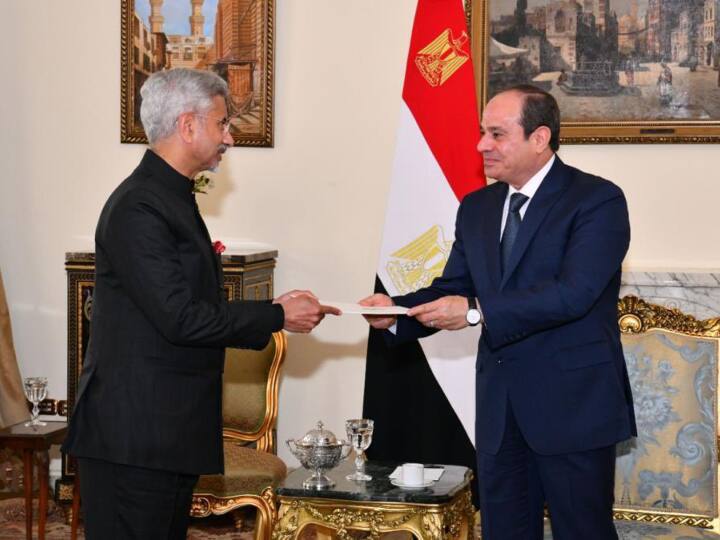 Republic Day Parade 2023: India has invited Egyptian President Abdel Fattah El-Sisi to be the chief guest for the Republic Day parade ceremony. El Sisi is the President of Egypt since 2014. Egypt is the second largest economy in Africa. This year India and Egypt have celebrated the 75th anniversary of diplomatic relations.
After PM Modi became the Prime Minister, India had invited US President Barack Obama (2015), French President Francois Hollande (2016) for the Republic Day celebrations. UAE's Mohamed bin Zayed Al Nahyan (2017), all ASEAN leaders (2018), South Africa's Cyril Ramaphosa (2019) and Brazil's Jair Bolsonaro (2020) have also visited India to watch the Republic Day parade.
Foreign Minister and Defense Minister visited Egypt
Foreign Minister S Jaishankar and the country's Defense Minister Rajnath Singh visited Egypt this year. During the visit in October, External Affairs Minister S Jaishankar tweeted, "Honored to have met the President of Egypt, Abdel Fateh al-Sisi. Gave him hearty congratulations and a personal message from Prime Minister Narendra Modi. At the same time, Rajnath Singh also held bilateral talks with his Egyptian counterpart General Mohammad Zaki. They also signed an MoU to focus on joint training, defense co-production and maintenance of equipment. In September 2016, President Sisi visited India.
News Reels
Egypt keen to buy Tejas fighter jet
Egypt has expressed its desire to buy its Tejas fighter jet from India. Abdel Fateh al-Sisi also met Indian Prime Minister Narendra Modi (PM Modi) at the third India-Africa Forum Summit in New Delhi in October 2015.
Read this also- Bharat Jodo Yatra: 'Will not allow Rahul Gandhi's Bharat Jodo Yatra to enter Rajasthan', warns Gurjar leader Vijay Bainsla