India News
Election campaign for MCD Elections will end today, BJP-AAP will fight in the capital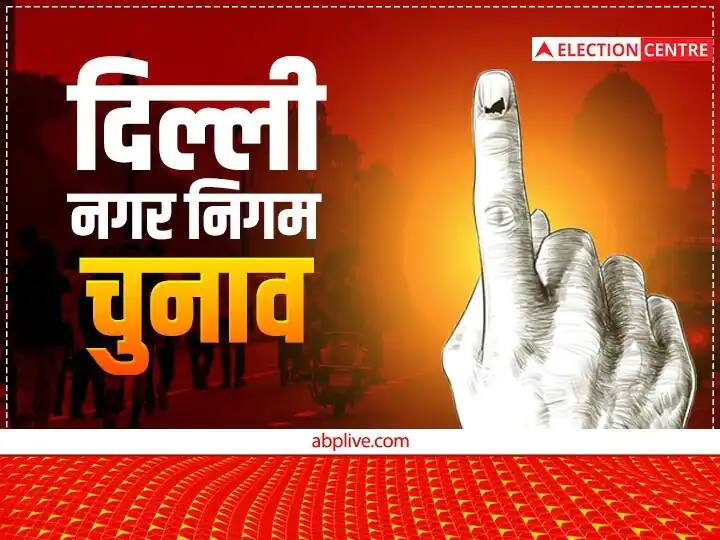 Delhi MCD Elections: The ongoing campaign of political parties in the capital for the Delhi Municipal Corporation elections.Election campaign) will end today. According to the order of the State Election Commission, there will be a complete ban on campaigning from 5 pm today, December 2. At the same time, on the last day of campaigning, political parties will be seen trying to make direct contact with the public.
Delhi CM Arvind Kejriwal (CM Arvind Kejriwal) will be seen trying to seek support from traders for the MCD elections by meeting with traders at 2.30 pm at Townhall-Britannia Chowk. At the same time, Delhi's Deputy CM Manish Sisodia will do a roadshow in Patparganj today. At the same time, in the road-show to be held at 2 pm, people will be sought for the MCD elections. Actually, Manish Sisodia is also an MLA from Patparganj.
BJP in MCD for 15 years
For the MCD elections, from Bharatiya Janata Party to Aam Aadmi Party, they have given their full strength in the election campaign. Through street plays, door-to-door campaigns, rallies, padyatras, the parties tried to woo the people. For the last 15 years in the MCD, the BJP started its election campaign with a road show by veteran leaders of the party. From National President JP Nadda to Home Minister Amit Shah, Uttar Pradesh Chief Minister Yogi Adityanath was seen campaigning.
News Reels
Paramilitary force deployed in Delhi
On the last day of the Delhi Municipal Election campaign, the State Election Commission has put its team on alert mode to monitor the election campaign of political parties. Paramilitary force has been deployed in Delhi, as well as police force has been deployed on the borders adjacent to the capital.
Read this also.
IPS Impersonator Case: Questioning of 2 TRS leaders including minister Gangula Kamlakar in fake IPS case