India News
Elections may be held in Jammu and Kashmir after winter, first chance after removal of Article 370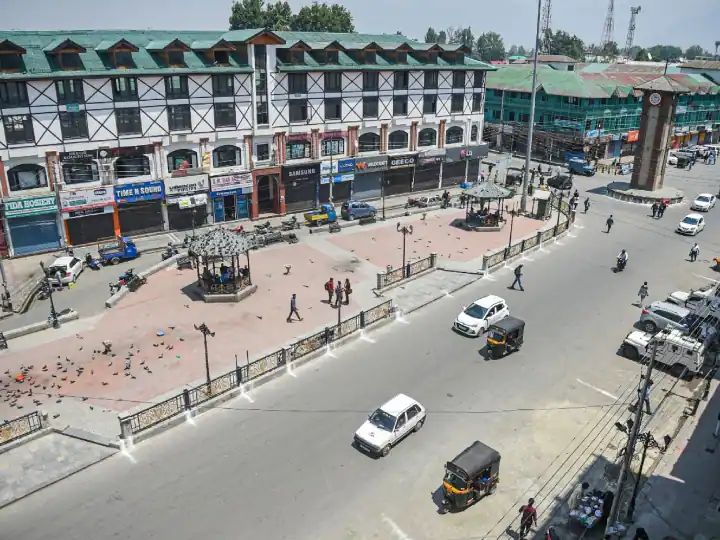 Jammu and Kashmir: Assembly elections may be held in Jammu and Kashmir next year. Sources said the final voter list of Jammu and Kashmir was published on November 25, due to which some information about the elections was shared. Article 370 of the Constitution was removed in Jammu and Kashmir in the year 2019, after which Jammu and Kashmir was divided into two union territories. This will be the first assembly election after Article 370 was removed.
Sources, however, said that elections could be held in the summer of next year keeping in view the security scenario. Restoration of Article 370 is a matter pending with the Supreme Court. Whatever decision the court will give on this issue will be the final decision. Restoring statehood is another poll promise that local political parties will keep at the top of their election campaigns and manifestos.
Preparations have been going on for many days
The Election Commission is preparing for the next year's elections in Jammu and Kashmir. Work is also being done on the voter list regarding this. During the last thirty years, due to the deteriorating situation in Kashmir, more than 7.72 lakh new voters living outside Kashmir have been added. Jammu and Kashmir's Joint Chief Electoral Officer Anil Salgotra had told that this time there are 83,59,771 voters including 42,91,687 men, 40,67,900 women and 184 third gender voters.
Tanveer Sadiq raised questions
Tanveer Sadiq of the National Conference said, "How long should the people of Jammu and Kashmir be denied a representative, accountable government? Therefore, it is of paramount importance that the Election Commission should come forward and explain how soon they can hold elections." Will get it done."
News Reels
With the release of the final voter list, Sadiq also hoped that the confusion and consequent apprehensions about the addition of 25 lakh new voters would now be cleared, as Hridesh Kumar, the then CEO of J&K, told a press conference in August. Said in the conference. We also hope that the confusion and apprehensions of the people will be addressed.
Read this also:Government Formation: Suspense on CM in Himachal continues, high command will decide, BJP Legislature Party meeting in Gujarat tomorrow. big things