India News
Gold Plated Sundarkand: Sundarkand made of 24 carat gold in Lucknow, people ready to pay asking price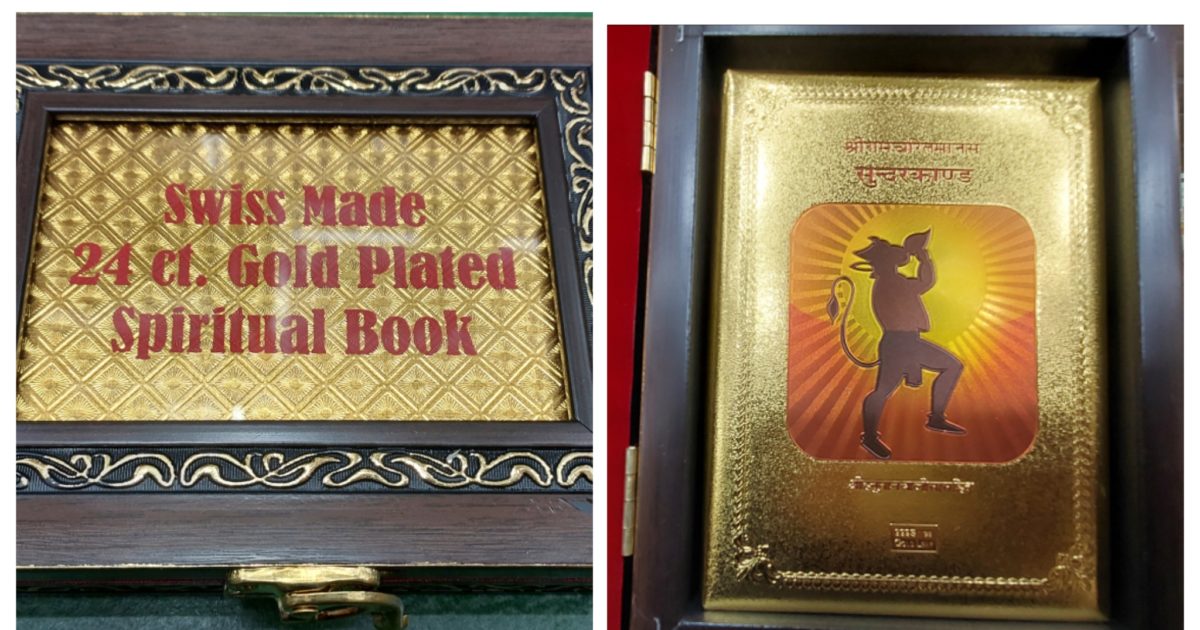 Lucknow. You will find the Sunderkand of Ram devotee Hanuman in the house of everyone who believes in Hinduism. But, have you ever seen the Sunderkand of gold? If not, today News 18 Local is going to tell about Sunderkand made from 24-carat gold water, which will give you only benefits if you buy it once. This Sunderkand has been created by Vinod Maheshwari, a bullion merchant from Lucknow, the capital of Uttar Pradesh. He got it ready within about six months. This Sunderkand has been prepared with 24 carat gold water. Its price has been kept at Rs 3,000 so that everyone can buy and read it.
As of now only one copy has been made. But, its demand has increased a lot. This is the reason why there are some customers who are ready to pay even the asking amount to buy this copy, despite it being only Rs 3,000. They just want this Sunderkand at any cost. The special thing is that each and every letter of this book can be read clearly. Bullion trader Vinod Maheshwari told that paper Sunderkand cannot be kept for a long time. It gets worse. Keeping this in mind, he has specially made Sunderkand plated with 24 carat gold so that by buying it once, the devotees get benefited from it throughout their life.
He told that it is very light to lift. It can be easily carried anywhere. Also, it will not tear or corrode. He told that a customer has already booked it as soon as he brought it to his showroom. Still there are many people who are demanding this.
Sundarkand book of golden water is amazing
Reena Yadav, who was present in the showroom as a customer and a spectator, said that such a book is really amazing. He had not seen such a book before today. She would also like to buy it.
These are the benefits of reading Sunderkand
Lucknow's well-known Jyotishacharya Vastuvid and Vedic Pandit Rakesh Pandey told that according to astrology, reading Sunderkand removes all the obstacles in the house. A person also gets freedom from the pain of Shani. If Sunderkand is recited with the family on Tuesday evening, then there is no problem in life. If there is Shani dosh in someone's horoscope or Shani is giving pain in any way, then recite Sunderkand on Saturday with the family, by doing this one gets relief from this pain.
First read breaking news in Hindi News18 Hindi| Read today's latest news, live news updates, most reliable Hindi news website News18 Hindi.
FIRST PUBLISHED : February 01, 2023, 13:31 IST