India News
'Government pays us to be silent', Maulana Sajid on Anurag Thakur's statement of Waqf Board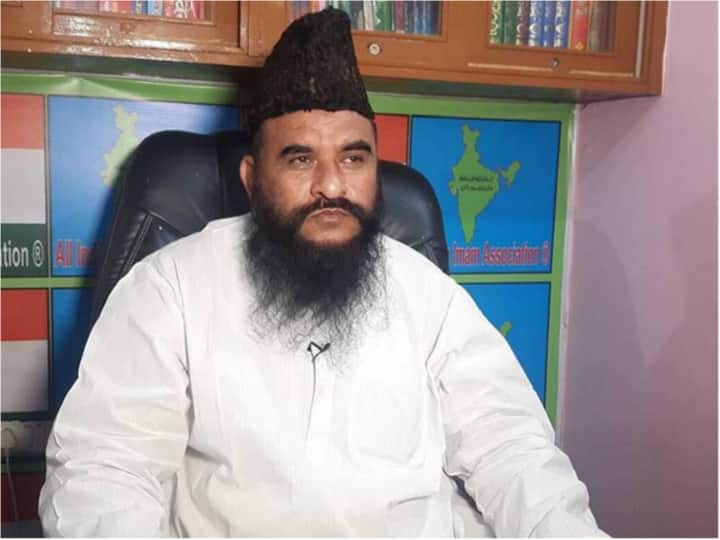 Maualana Sajid Rashidi on Anurag Thakur: Responding to the statement given by Union Minister Anurag Thakur, Maulana Sajid Rashidi spoke to abp news. Maulana Sajid said, 'Anurag Thakur is not aware that the salary given to Maulanas in all the states including Delhi is given so that we remain silent. We could not ask for our lands.
He said that whatever land is with the Railways, the Army and the government, they should be returned to us. We don't want a single penny from the government. The Delhi government or any other government that pays us pays us to be silent. You keep quiet, don't talk about the property and the Muslims are silent, otherwise we have so much property inside Delhi, if we get the rent for it, then it is worth several thousand crores.
What did the Maulana say on paying salaries to Pandits?
"The question is whether Anurag Thakur would have raised this question to cover up Arvind Kejriwal's statement in which he said that the note should have a picture of Ganesh Lakshmi or he would not be aware of all these things. To give, first make a waqf for the pundits, then pay the salary, if any person is given salary then his source of income is also there. What do the pundits have, we have the property. The government is grabbing our property And the illegitimate is sitting on her and gives us ₹ 18000 salary.
latest video
Maulana Sajid Rashidi on land grab
On this question, why don't you ask questions about grabbing the Waqf Board land, why do you keep silent about the salary, Maulana said that the Waqf Board is the chairman, he is the representative of the government. The elected chairman of the government cannot raise his voice against the government and the imam comes inside the chairman, if the imam speaks, then action is taken on him. He is transferred and he is suspended. On the question of setting up a committee on Uniform Civil Code at night, Maulana Sajid Rashid said that such issues are being brought to suppress issues like inflation, unemployment.
Also read: 'Those opposing the temple are becoming Hindus…' Anurag Thakur targets Arvind Kejriwal