India News
'Halal meat threat, beard threat…', Asaduddin Owaisi attacks BJP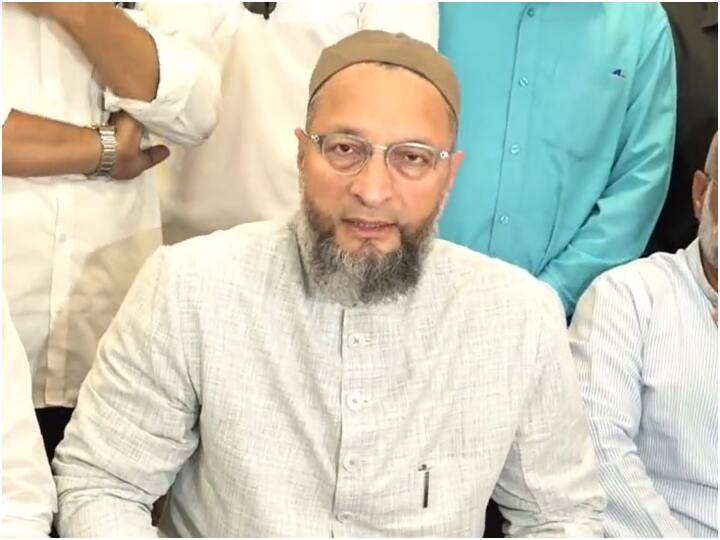 Asaduddin Owaisi News: AIMIM President Asaduddin Owaisi has termed the BJP as anti-Muslim. Asaduddin Owaisi said in Karnataka on Tuesday (October 25) that, "Halal meat is in danger, Muslim's beard is in danger, Muslim's cap is in danger, BJP is against Muslim identity."
Asaduddin Owaisi accused Prime Minister Narendra Modi of talking only verbally with the slogan 'Sabka Saath, Sabka Vikas, Sabka Vishwas'. He said that, "In Delhi, the Prime Minister says Sabka Saath and Sabka Vikas, but all these are spoken words. The ground reality is completely different because BJP's agenda is to end the pluralism of the country."
"Girl wearing hijab becomes PM of India"
On Indian-origin Rishi Sunak becoming the Prime Minister of the United Kingdom, AIMIM chief Asaduddin Owaisi said, "He wants a hijab-wearing girl to become the Prime Minister of India in the future." The AIMIM is contesting four wards of the upcoming Bijapur Municipal Corporation in Karnataka, which is scheduled to be held on October 28.
latest video
Karnataka arrived to campaign for candidates
Asaduddin Owaisi is in Karnataka to campaign for the elections. Owaisi further said that last time on the request of Telangana Rashtra Samithi (TRS) supremo K Chandrashekhar Rao, AIMIM did not contest the elections and campaigned for Janata Dal(S). This time it will not happen. I have come here to campaign for my candidates.
The attack was also said about 'profiling'
Earlier on Tuesday, Asaduddin Owaisi had also attacked the central government on the issue of NRC by tweeting. He tweeted that the policy of the central government is to look at Muslims with suspicion. Why is 'profiling' of Muslims only happening in the border areas of Rajasthan? People of Hindu community also live there. Are they being profiled? In a way, it is only NRC from the back door.
read this also-
Congress shunned by Chidambaram's statement on Rishi Sunak, said – we do not need to learn the lesson of diversity from any other country