India News
Haryana: Agent sent America with Rs 40 lakh, Malkit shot dead in Mexico on the way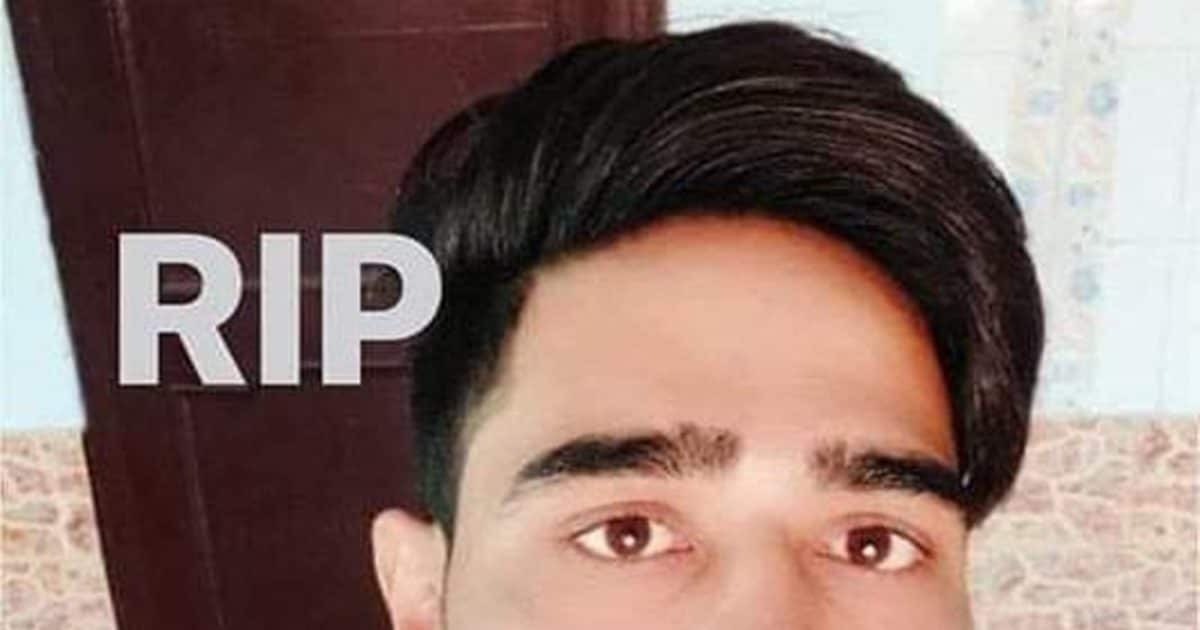 Kaithal, Silence spread in the house….Tears flowing from the eyes of mother and sister. Every eye is moist waiting for the property. This whole incident reminds me of the Punjabi movie 'Aaja 'Mexico Chaliye…'. In the movie, the young man has been shown the whole truth of going to America by the way of Donkey. A similar story is being narrated by Malkit of Mataur village in Kaithal, Haryana. He was also sent by the agent to America via Donkey, but he died on the way.
According to the information, Malkit was shot at the Gotmala border while going to America in search of employment from Mataur village in Kaithal. Malkit, a polytechnic pass, wanted to go to America in search of employment. The agent had also taken Rs 25 lakh in advance from the family members, but now neither son nor money remains. Along with this, whether the dead body of the beloved will also be found or not.
The family was shocked to see a post on social media. Malkit's dead body is found in the forest. Relatives say that we had received information about Malkit's disappearance from the Gotmala border. Malkit's father Satpal is a farmer. Has two sons and one daughter. Malkit was the eldest. Father told that in search of employment, we had sent him to America by spending 40 lakh rupees. Malkit's father says that due to unemployment in the state, youth are putting pressure on their parents to go out. Now the dead body of our son should be given to us.



Karnal News: Wheat procurement was to start from April 1, till now even gunny bags have not arrived in the mandis, support price Rs 2125




IAS grandparents cremated, sons have 30 crore property, were dependent on every grain




Rohtak News: Mary Kom is Neetu's role model… know what else after the honor is the champion daughter




Teachers of government schools roaming from house to house, private schools are the reason, know what is the whole matter?




Son used to give stale roti to eat… so ate sulfas tablets… read suicide note of trainee IAS grandparents




Top Agriculture University: These are the top 10 agriculture universities in India, know where research is done on what




Suspicion of character: husband turns out to be the killer of 30-year-old pregnant wife Seema




Rohtak News: Agriculture Minister's big announcement for farmers, compensation of Rs 15000 per acre will be given, benefits will be available in May




Rewari News: Traveling on the highway has become expensive, NHAI increased toll tax, roadways fare may increase




Bhiwani News: Strong welcome to world champion boxer Neetu Ghanghas, people garlanded notes
Rajiv, the brother of the deceased, says that my brother had gone to America in search of employment. The agent has got the murder done in the transaction of money. Even after the murder of my brother, the agent did not tell anything. We have received confirmation of my brother's death through social media. We demand that 302 case should be filed against the agent and we request the government to give the body of our brother to our family.
The sister and mother of the deceased say that Malkit had left for America about a month and a half ago. Today we came to know that he was shot dead on the border of Gotmala while on his way to Mexico. Mother Roshni Devi told that my son had left home on February 17 and his phone did not come for several days. Sister Ekta told that she could not be contacted after March 7. Then we started searching for my brother through social media, but we came to know late night from social media that his brother was shot dead at the border.
First read breaking news in Hindi News18 Hindi| Read today's latest news, live news updates, most reliable Hindi news website News18 Hindi.
Tags: Haryana Border, Haryana Police, México
FIRST PUBLISHED : April 01, 2023, 09:49 IST