India News
Health Matters: 10,000 steps target not being met, don't worry, just understand your body's limits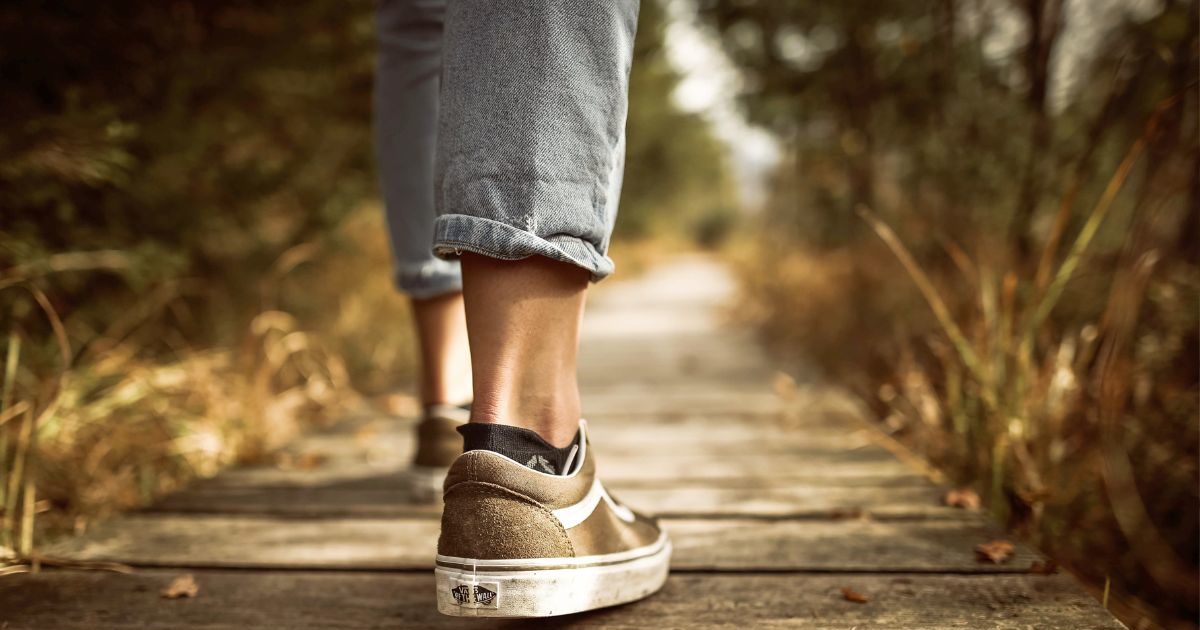 New Delhi: Since Corona, a new kind of awareness about health has flourished all over the world. And people are engaged in paying attention to healthy eating as well as exercising seriously. You will see a digital watch in the hands of every other person, in which he keeps track of his steps every day. There is also a magic number known around the world for these steps, 10,000 steps per day.
If you too are unable to touch this magical figure despite continuous efforts and you feel disappointed. So let's know some things about this magical figure.
By the way, there is no doubt that physical activities are helpful in reducing many diseases. Problems such as heart disease, dementia, cancer, and premature death, metabolism, mood, and anxiety can be reduced with the help of physical activity. For this, the target of 10,000 steps each day is considered the best. About which many studies agree. But is it really necessary for us to walk 10,000 steps daily or something less can work.
How did 10,000 steps become so important?
Many journals claim that there is no clarity on how the target of 10,000 steps per day was arrived at. At the same time, some theories tell its beginning in 1965. Which is probably derived from the Japanese company Yamasa Clock & Instrument Co.'s pedometer 'manpo-kei', this Japanese word means 'meter of 10,000 steps'.
Dr. Vivek Chaturvedi, head of the cardiology department at Amrita Hospital in Faridabad, says about the theory that the idea of ​​walking 10,000 steps was started as part of a marketing campaign (for pedometers) during the 1964 Tokyo Olympics.
healthy person vs diseased person
Talking to many doctors who are experts in their respective subjects, it is known that it is necessary to increase the steps slowly and should not work hard. Especially if you have started a new exercise or have any kind of health related problem.
Dr. Chaturvedi of Amrita Hospital says that every step counts when it comes to health. Even if you walk 4000 steps in a day, then its benefit is visible, the biggest benefit is visible only in the first 5000 steps, after that the importance decreases as the number of steps increases. Actually walking fast is more beneficial.
Read this also- The secret of long life has been revealed! 102 year old doctor practicing, considers people under 99 as young
Dr. Anoop Mishra, Executive Chairman, Diabetes and Allied Science, Fortis C-Doc Hospital, says that any person can start with 3000 steps in 30 minutes. However, if you want to lose weight, then it should be increased to 45-60 minutes. Which means about 6000 steps.
For people who suffer from diabetes, thyroid or any kind of endocrinological disease, Mishra advises them to aim for 50,000 steps per week, which means 7000 steps per day.
At the same time, Dr. BS Murthy, director of the orthopedic department at Dharamshila Narayana Superspeciality Hospital in New Delhi, also recommends light exercise for 30 minutes on all days of the week. This includes walking, jogging, or any physical activity that gets your heart rate up and sweating. You can walk while talking on the phone or take the stairs instead of the lift. Doctors say that even 6000 steps per day can be seen to have health benefits.
Another expert, Dr. Hemendra Agarwal, who is a joint replacement and sports arthroscopy surgeon at Narayana Multispeciality Hospital in Jaipur, believes that the number of steps one should take depends on the age, health status, and health condition of the person. Dr. Hemendra says that it is better to focus on total physical activity than just counting the number of steps, walking proves more beneficial than running in a disease like arthritis. And without giving much stress to the body, it gets benefited.
More steps, less death rate
Many studies have revealed that there is a direct relationship between more steps and less mortality. A study published in the JAMA medical journal in 2019 asked a simple question, does increasing the number of steps in older women reduce mortality? 16,000 women whose average age was 72 were studied for 7 days. Its results were very interesting. Women who walked 4400 steps per day had a lower mortality rate during 4.3 years of follow-up compared to less active women (2700 steps per day). The study found that the higher the number of steps taken per day (up to about 7500 steps), the lower the mortality rate.
" isDesktop="true" id="6276991″ >
Similarly, a study published in 2016, which was done with 30 people who walked 10,000 steps daily, revealed that such people had significantly higher scores for anxiety, depression, anger, fatigue, and other types of mood related problems. was less Similarly, those who walked 10,000 steps daily had significantly lower weight, waist circumference, body mass index and blood pressure. Similarly, a study published in 2018 revealed that there was a significant improvement in mental health in people who did a 100-day program of 10,000 steps.
all in all it is
10,000, or 7000 or 5000 is probably the magic number for mathematicians or engineers but in the medical world it can be different from person to person. Therefore, the overall thing is that understand the limitations of your body, keeping the body inactive and keeping it excessively active both can be equally harmful. If you want to start with easy target then start with 5000 and increase it to 7000. The key is to start slow, listen to your body and choose an activity that is fun and can be done for a long time.
,
Tags: Diseases increased, health news, Mental diseases
FIRST PUBLISHED : May 22, 2023, 15:57 IST