India News
Heavy rain in Tamil Nadu, two killed in Chennai, schools and colleges closed in 7 districts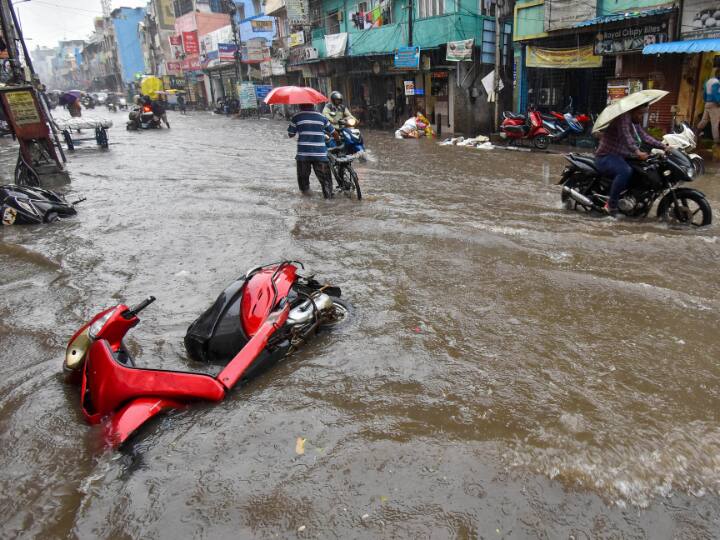 Tamil Nadu Rain: Tamil Nadu is in the grip of heavy rains these days. Two people have been reported killed in heavy rains in Chennai on the night of Tuesday, November 1, 2022. Here a person has died due to electrocution and a woman has died due to wall collapse. After the rain, the city as well as the outskirts were flooded with water. Also, due to heavy rains, the Tamil Nadu government has upheld the decision to close the schools and colleges.
Heavy rains have disrupted normal life in Tamil Nadu. The condition of Chennai is even worse. Schools and colleges will remain closed in Chennai including Ranipet, Tiruvallur, Vellore, Kanjipuram, Villupuram and Chengalpattu due to heavy rains. The Tamil Nadu government has announced the closure of schools and colleges on the morning of Wednesday, November 2, 2022 due to heavy rains.
Tamil Nadu | Schools and colleges to remain closed in Chennai, Ranipet and Thiruvallur due to excessive rainfall in the region and schools will remain closed in Vellore, Kanjipuram, Vilupuram and Chengalpattu.

— ANI (@ANI) November 2, 2022
latest video
Meteorological Department has predicted rain in these districts
Although the rain stopped on Wednesday, the Meteorological Department has predicted heavy rain at isolated places along the districts of Chennai, Chengalpattu, Tiruvallur and Kancheepuram. Chennai has recorded 126.1 mm of rain from 8.30 am yesterday till 5.30 am today. In view of the rain in the city, two subways were closed. Apart from this, traffic problems were also noticed and the speed of vehicles came to a halt. Tamil Nadu Chief Minister MK Stalin held a virtual meeting with top officials and directed them to take prompt action on the complaints.
Municipal corporation issued helpline number
Northeast monsoon rains started in Tamil Nadu on 29 October. Municipal Corporation, Chennai has issued helpline numbers – 1913 and control room landline numbers – 044-25619206, 044-25619207 and 044-25619208. Rain and waterlogging have become a new problem in front of the people.
Also read: Cold knock in North India, where there will be rain and snowfall in the country, know the mood of the weather