India News
How Amit Shah made Congress compete with Congressmen and BJP made a record of victory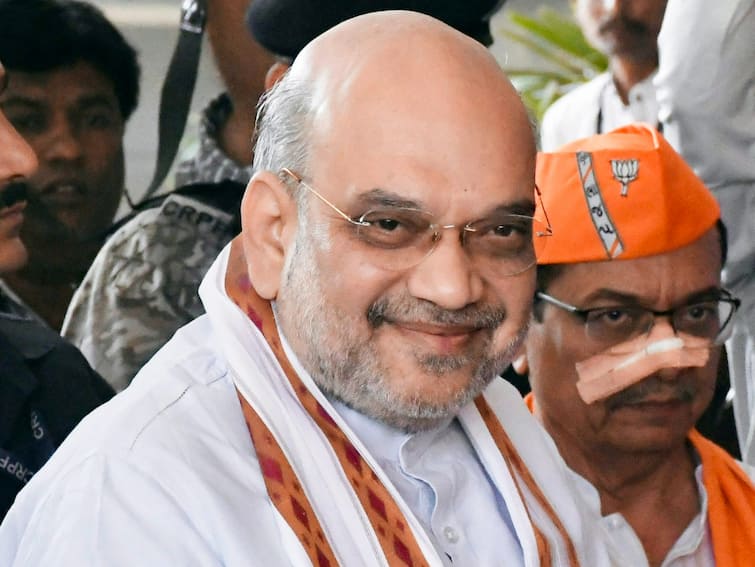 In Gujarat assembly elections, BJP has broken the record of 1985 by winning more than 150 seats. In 1985, Congress won 149 seats under the leadership of Madhav Singh Solanki. The strategy of Brand Modi and Shah-Patil is being considered behind this historic victory of BJP.
Union Home Minister Amit Shah and Gujarat BJP President CR Patil created such a vicious cycle in a triangular contest that left both the Congress and the AAP in tatters. From ticket distribution to barricading of seats, a lot of experiments were done. How the board of record victory was laid, Let's know in detail…
38 MLAs cut tickets
After changing the entire cabinet including the Chief Minister in August 2021, when the ticket was announced in November, the BJP cut the tickets of 38 sitting MLAs. The names of former CM Vijay Rupani and former deputy CM Nitin Patel were also included in these.
News Reels
After the ticket was cut, when there were voices of rebellion within the party, Amit Shah himself took the lead. Shah justified the ticket cutting as a traditional decision. According to sources, the MLAs against whom there was anger in the party survey, their tickets were cut. Apart from this, tickets of some senior leaders were also cut.
The ticket cutting experiment was successful from Morbi to Rajkot. New candidates have won most of the seats. In Morbi BJP candidate has won by more than 60 thousand votes.
fielded young and popular faces
Darshita Singh, Hardik Patel, Rivava Jadeja and Alpesh Thakur. These are the popular faces, who were fielded on the BJP ticket. This strategy of Shah-Patil also worked and all the popular faces have won the elections.
Tickets to 16 leaders from outside
In the Gujarat elections, the BJP did not refrain from giving tickets to the defectors as well. 16 leaders from Congress and other parties were given tickets, in which most of the leaders have won the elections. Hardik Patel and Kunwarji Bavaliya are prominent among them.
Direct monitoring of booth management from Srikamalam
BJP had created posts like page committee and page president for booth management in Gujarat. The page committee was given the responsibility of reaching the high command after listening to the people. Its monitoring was being done directly from the party office Srikamalam in Ahmedabad.
Sangh's command on Modi-Shah's home seat
The command of PM Modi's home assembly seat Unjha and Amit Shah's home assembly seat Mansa was handed over to the Sangh. Congress had won both the seats in the last election. This time the candidates of RSS background were fielded on both the seats. Kirit Patel, close to Mohan Bhagwat, was given ticket on Unjha seat, while Jayanthi Patel was fielded from Mansa seat. BJP's experiment was successful on both the seats.