India News
How will the compensation for those who lost their lives be released? Farmers reached Delhi asked questions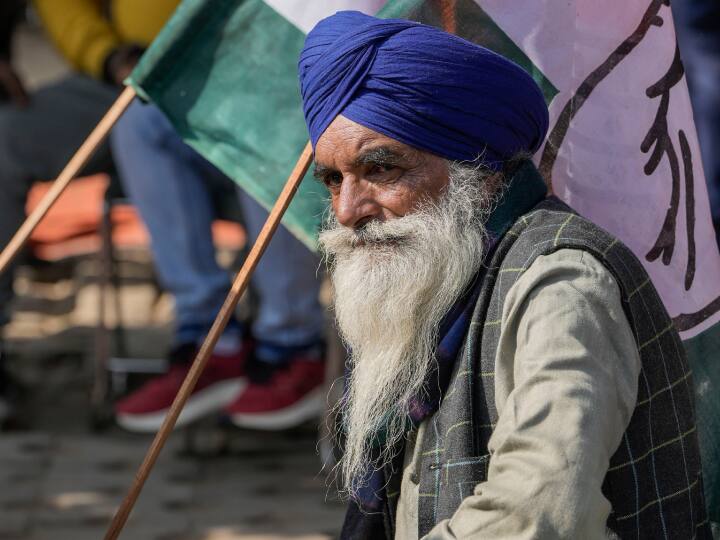 Farmers Protest in Delhi: Many farmers belonging to Bharatiya Kisan Congress gathered at Delhi's Jantar Mantar angry for not getting the legal guarantee of MSP yet. The protesting farmers demanded compensation for the families of the farmers killed in the farmer's movement, including the legal guarantee of the MSP. The protesters accused the BJP-led central government of not cooperating and going back on their promises made to them.
Thousands of farmers from Punjab, Haryana and western Uttar Pradesh staged a long protest on the borders of the national capital demanding the repeal of the three farm laws. Later, after Prime Minister Narendra Modi announced the repeal of all the three laws in the month of November last year, the farmers ended the protest.
Government is anti-farmer
Addressing the protesters amid security, senior Congress leader Randeep Surjewala criticized the Modi government for failing to fulfill the promises made to farmers. He said, the Narendra Modi government is "anti-farmer". Surjewala said, this protest should not be limited to Jantar Mantar. We should take it forward and fight for the rights of the farmers who feed the country. Party leader Alka Lamba said, even though the Congress has lost the elections, it has not lost the courage to fight. The Modi government has failed to fulfill the promise of implementing the MSP law.
Central government is not solving the issues of farmers
AIKC joint coordinator Hargobind Singh Tiwari said, the central government is neither cooperating with the farmers nor resolving their issues. It has been more than a year since the protests against the anti-agriculture laws ended, but the government's promise of ensuring MSP to the farmers is yet to be fulfilled.
News Reels
Demand for early implementation of MSP
Hargobind Singh Tiwari said, compensation should be issued immediately to the families of farmers who lost their lives fighting for their rights. It is unfortunate that the Center does not even have the list of farmers who lost their lives, so the question is how will the compensation be released? Along with this, he has also demanded the early implementation of the Minimum Support Price (MSP) scheme. Hargobind Singh Tiwari said that there is still no proper law for the farmers in the country which can directly benefit them.
Robbery at knife point on the streets of Mumbai, 4 including 1 minor arrested