India News
Hyderabad: Girl student got stuck between train and platform at Duvvada station, died during treatment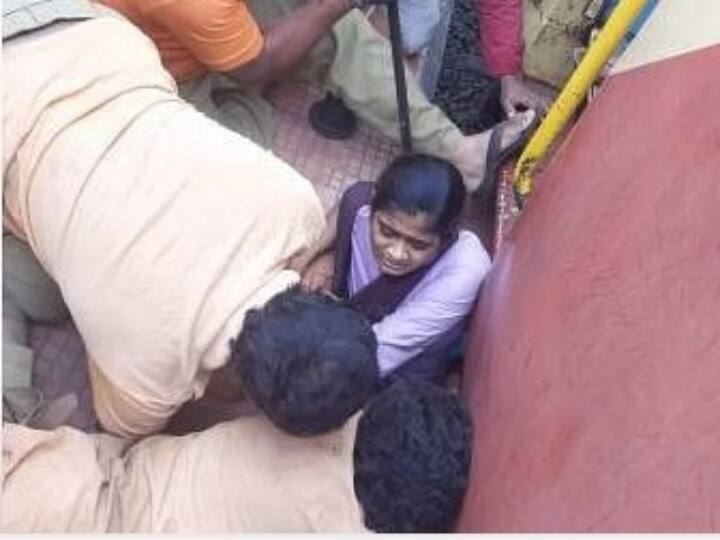 Railway News: A heart-wrenching incident took place on Wednesday at Duvvada railway station in Visakhapatnam, Andhra Pradesh, when a 20-year-old girl student, who got stuck between the platform and the train while deboarding the train, was pulled out with great difficulty and admitted to a hospital for treatment. to be done. The student died on Thursday.
The student was alighting from the Guntur Rayagada passenger train, when she slipped and came between the platform and the train. The train was immediately stopped and the student was rescued and sent to the hospital. He died during treatment a day later in the hospital.
The name of the deceased girl student is Shashikala and after her accident, the railway staff took her to Kim's hospital and admitted her there for treatment. She was admitted in the emergency ward in the ICU since Wednesday. He breathed his last on Thursday, 8 December during treatment.
Sasikala used to do up-down daily
News Reels
According to reports, Sasikala was a resident of Annavaram. She was an engineering student and used to go to her college in Visakhapatnam daily by train. She had left for college on Wednesday also, but while returning home this accident happened. When the student was trapped between the train and the platform, she was moaning badly in pain.
At the railway station, the GRP, RPF and Railway Engineers pulled out the student with great difficulty. She was badly injured. The girl had also suffered a lot of injuries in the accident, so she was admitted to a nearby hospital. After this his family members were informed. There is an atmosphere of mourning in the family and the college due to the death of the student.
Also read: Watch: Direct collision of bike and Scorpio in Jamui, death of one young man, second serious, this VIDEO will shock your heart