India News
Hyderabad: More than 100 people suddenly attacked, entered the house and kidnapped the daughter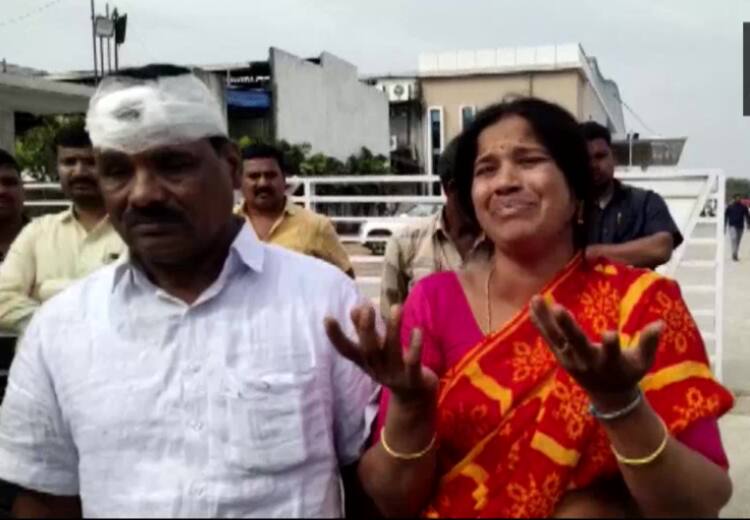 Telangana: Around 100 people attacked a family at Manneguda under Adibhatla police station in Rangareddy district of Hyderabad, after which the attackers abducted a young woman. There has been a stir in the area after this incident.
According to the information received, the village couple Damodar Reddy and Nirmala allege that Naveen Reddy and more than 100 youths came in a car and DCM and took their daughter away. Along with this, the attackers destroyed household things like vehicles and CCTV cameras.
Ranga Reddy, Telangana | A woman has been kidnapped from her house at Adibatla. The woman's parents alleged that around 100 youths barged into their house & forcibly took their daughter Vaishali away. The accused also vandalized the house. pic.twitter.com/qlJuwU3voE

— ANI (@ANI) December 9, 2022
News Reels
ComeRopi had already threatened
The victim's family told that even before this the accused Naveen Reddy had threatened, for which they had earlier filed a complaint against Naveen Reddy at Adibhatla police station. He said that even after calling 100 number during the house attack, the police did not respond.
It is definitely a serious offence. We spoke to the parents & took inputs. We'll inform further developments later. We've registered cases u/s 307 and other sections of IPC related to threatening. Investigation underway: Sudheer Babu, Addl Commissioner, Rachakonda Commissionerate pic.twitter.com/phtHp5amLK

— ANI (@ANI) December 9, 2022
The victims protested
The victims protested against the attitude of the police on the road. Tension prevailed in Manneguda due to this incident. It is believed that Naveen Reddy and the girl were already acquainted. Ibrahimpatnam ACP Umamaheswara Rao, who reached the spot, has registered a case of kidnapping on the basis of the complaint of the victims and is investigating.
what did the police say
After this incident, the police told that a woman has been abducted from her house in Adibatla. Surely this is a serious crime. We spoke to parents and took their inputs. We will inform about further developments later. We have registered a case under IPC section 307 and other sections. Investigation underway.
Also read: Cyclone Mandous: Cyclone 'Mandus' close to the coast of Tamil Nadu, heavy rain in South India, see photos