India News
I am surprised that there is no discussion in the Parliament to repeal the NJAC Act – Jagdeep Dhankhar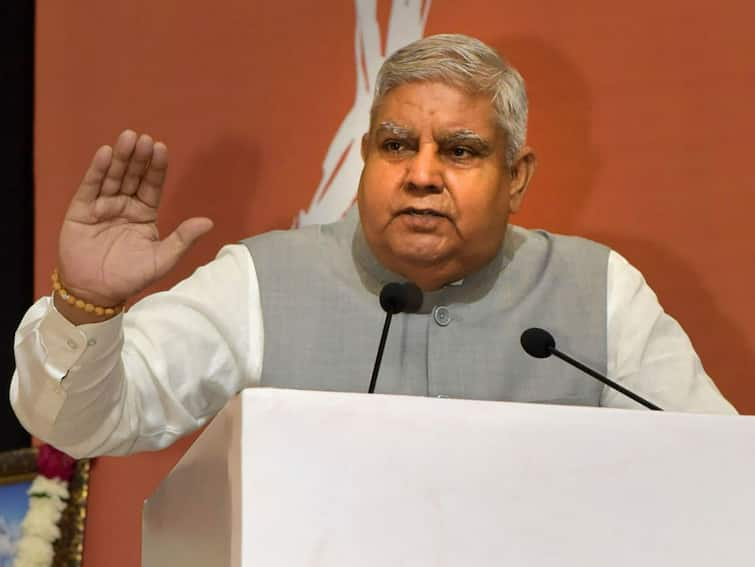 NJAC Act: Vice President Jagdeep Dhankhar said on Friday (December 2) that there was no discussion in Parliament on the Supreme Court's repeal of the National Judicial Appointments Commission (NJAC) Act and it is a very serious issue. Dhankhar also said that a law passed by the Parliament, which reflected the will of the people, was 'rejected' by the Supreme Court and 'the world is not aware of any such move'.
Citing provisions of the Constitution, the Vice President said that when a substantial question of law is involved, the issue should also be looked into by the courts. Delivering the LM Singhvi Memorial Lecture in the presence of Chief Justice of India DY Chandrachud, Dhankhar underlined that the Preamble of the Constitution mentions 'we the people of India' and the Parliament reflects the will of the people. He said that this means that power resides in the people, their mandate and their conscience. Dhankhar said that in 2015-16, the Parliament passed the NJAC Act.
change in constitutional provision
He said, "We the people of India – their wish should be changed in the constitutional provision. The power of the people, which was expressed through a legitimate platform, was taken away. The world is not aware of any such move."
News Reels
Law Minister Kiren Rijiju said
On this some time ago Law Minister Kiren Rijiju had said in a program in Gujarat that the people of the country are not happy with the collegium system of appointment of judges. Kiren Rijiju had said, "If we look at the spirit of the Constitution, judges are not appointed by the judges fraternity in the countries of the world. If seen, it is the job of the government to appoint judges.
Also read- Bomb blast in TMC leader's house in Midnapore, West Bengal, two people died – BJP made serious allegations