India News
In UP, two sisters chased and thrashed a BJP worker, tore his clothes too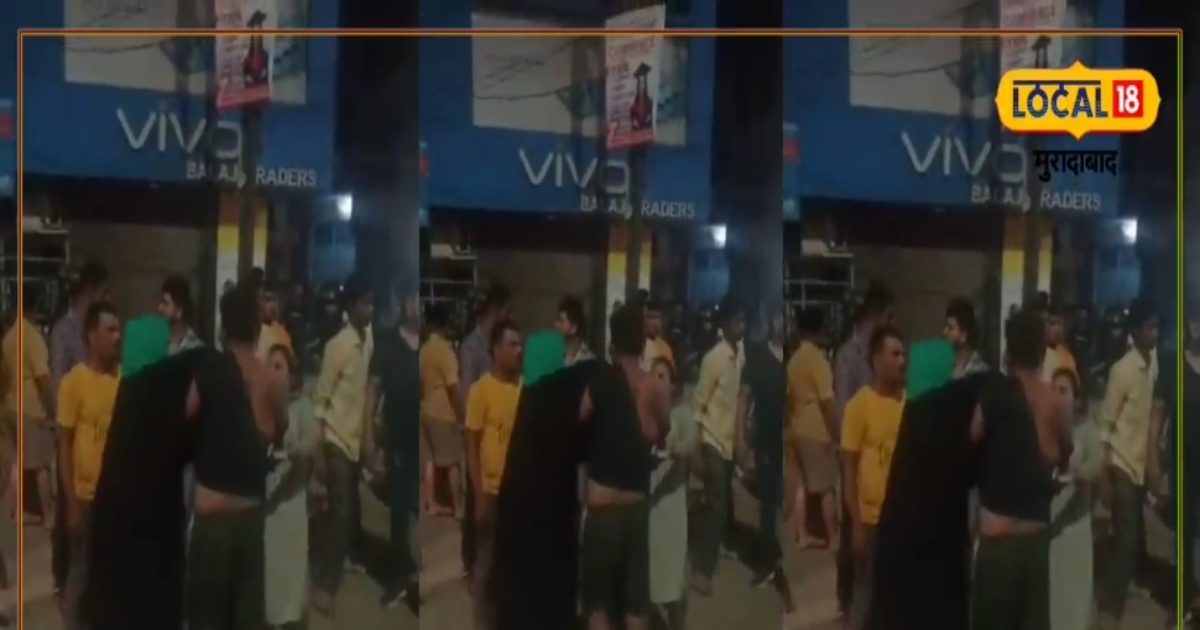 Piyush Sharma /Moradabad. In Moradabad, UP, a video is going viral on social media, in which some women are seen beating up a young man. The viral video is of PAC intersection of Civil Lines, where on Wednesday night two sisters thrashed a BJP worker accusing him of molesting him. Along with this, he was chased and beaten and his clothes were also torn.
The women also thrashed the people who came to save the youth. During this, many people made videos from mobiles. On getting information about the incident, the police reached the spot, caught 4 people and took them to the police station, who were challaned for breach of peace. On the other hand, on the complaint of the girl, the police have registered a case of molestation and assault against the unknown.
BJP worker thrashed alleging molestation
A young woman living in the Civil Line area said that she had gone to her sister's house on Wednesday at around 6 pm. While returning back around 10 pm, sister was also with him. Seeing both the sisters near the PAC Tirahe, the youths who were drinking alcohol at the egg cart made obscene remarks. When the girl protested, the youths beat her up. When there was an uproar, a large crowd gathered on the spot.
On getting the information, the police reached the spot and caught BJP worker Anuj Yadav, ward 7 councilor Pankaj Sharma's son Anuj Sharma, collectorate employee Nandan Negi and Sumit and took them to the police station. Meanwhile, a video of the incident went viral on social media. In which the girl alleging molestation and her sister are seen beating Anuj Yadav.
,
Tags: BJP, Latest hindi news, Moradabad News, UP news, Viral video
FIRST PUBLISHED : June 09, 2023, 16:47 IST