India News
India as world leader, failure of UN… 5 big achievements of PM Modi from G20 – g20 summit 5 big takeaways from pm narendra modi g20 meet in bali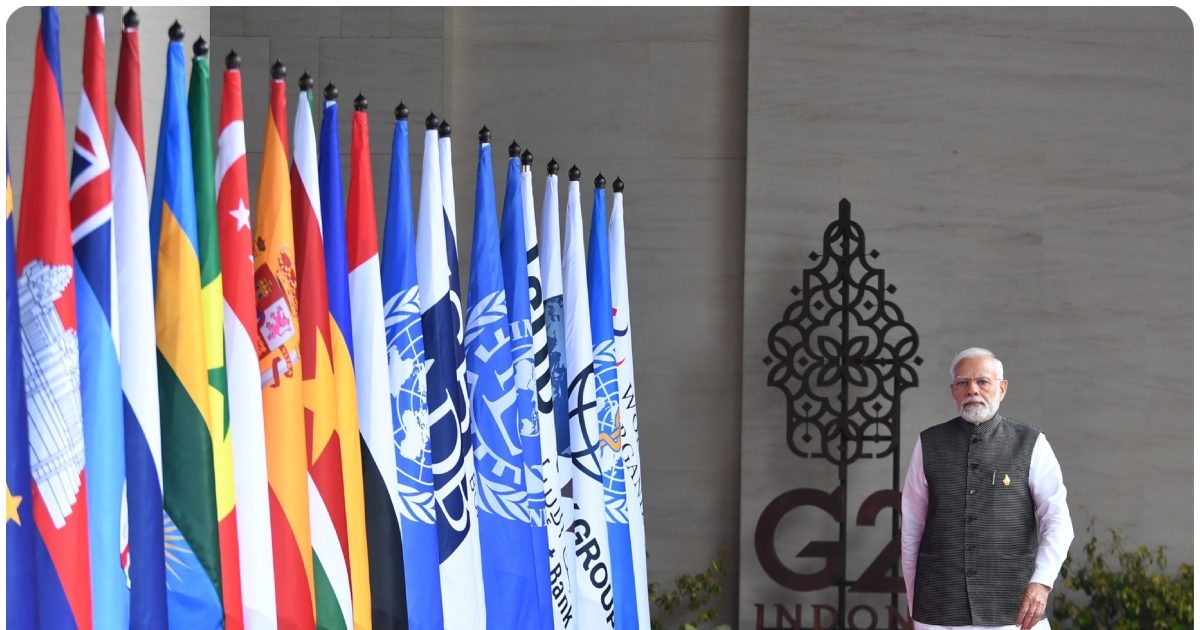 New Delhi. 'Today is not an era of war' included in G20 final declaration, India's digital transformation record and other records, criticism of United Nations (UN), defense of India's energy security needs and US President Joe Biden A warm meeting… These are the five major achievements that came out of Prime Minister Narendra Modi's 45-hour-long visit to Indonesia for the G20 summit.
As India took over the chairmanship of the Group of Twenty from Indonesia, PM Modi left no stone unturned to showcase India's capabilities to a world reeling from geopolitical tensions in Bali, dubbing the country as the 'mother of democracy' and urging major nations assured that India's G20 presidency would be 'action-oriented and decisive'. His friendship with top world leaders including Joe Biden and PM Modi's statement on the Russia-Ukraine war attracted everyone's attention.
'Today's era is not of war'
In Samarkand itself in September, PM Modi met Russian President Vladimir Putin and told him that 'today's era is not of war' and urged him to end hostilities with Ukraine and come to the negotiating table. Western powers then appreciated the statement and now the same words have been mentioned in the G20 final declaration, which is a big endorsement of PM Modi's stand. Although western countries criticize India for continuing to import Russian oil, PM Modi's stand against the war on Ukraine has put an end to it.
In Bali, PM Modi reiterated that 'we have to find a way for a ceasefire in Ukraine and return to the path of diplomacy'. He highlighted how after the devastation of World War II, leaders tried to take the path of peace and now it is the G-20's turn to take action. He said, 'The responsibility of creating a new world order for the post-Covid period rests on our shoulders.' Referring to India's upcoming G-20 chairmanship, PM Modi said he is confident that when the G-20 meets on the land of '(Gautam) Buddha and (Mahatma) Gandhi, we all together will bring peace to the world. Will give concrete message.
relations with world leaders
PM Modi's interactions with world leaders during the G20 summit attracted everyone's attention. On Tuesday, United States President Joe Biden went to PM Modi to greet him and later on Wednesday morning a picture of Biden welcoming PM Modi dominated many discussions. Pictures of PM Modi's meeting with Britain's PM Rishi Sunak, French President Emmanuel Macron and brief conversation with Chinese President Xi Jinping were also in the headlines. Thoughtful gifts were also given to all the leaders on behalf of PM Modi.
India as a world leader
PM Modi also used the occasion of the G20 summit to showcase his government's record on various fronts during the Covid pandemic, especially digital transformation which was earlier praised by the World Bank and the International Monetary Fund. He termed India as the 'global leader in financial inclusion' and explained how India is responsible for 40% of the payment transactions issued in the world and also used the CoWIN platform to conduct the world's largest vaccination against Covid.
PM Modi spoke more on this topic during his address to the Indian community in Bali… when he said that since 2014, India has opened more bank accounts than the total population of the US, than the total citizens in Australia More people have been given houses and national highways have been built equal to one-and-a-half rounds of the whole earth. The PM told the Indian community, 'If I calculate the number of doses of the vaccine, we have given two and a half times more doses in India than the total population of both the US and the European Union.'
'United Nations has failed, in such a situation the role of G20 is important'
PM Modi used the G20 platform to criticize the United Nations, saying that it has failed to deal with issues that are troubling the world as a result of the Russia-Ukraine war and the Covid pandemic. PM Modi cited troubles in global supply chains and challenges for poor citizens facing a 'double whammy', saying countries have failed to make necessary reforms at the United Nations. He advocated that therefore the world has more expectations from the G20 and its relevance has become more important.
'Energy security is the need of India'
PM Modi also used the G20 platform to emphasize that India, being the fastest growing economy in the world, needs energy security as it is vital for global development and world powers must ensure this That there should be no restriction on the supply of energy and that there should be stability in the energy market. Focusing on India's commitment to net zero goal by 2070, PM Modi said that India is committed to clean energy and by 2030, it will generate half of its electricity from renewable sources.
In Bali, PM Modi has laid the groundwork for India's year-long G20 chairmanship, starting December 1, to be watched by the world.
First read breaking news in Hindi News18 Hindi| Read today's latest news, live news updates, most reliable Hindi news website News18 Hindi.
Tags: G20 Summit, Joe Biden, Narendra modi
FIRST PUBLISHED : November 16, 2022, 21:09 IST