India News
India-China standoff: 5-day conference of Indian Army begins, these topics will be discussed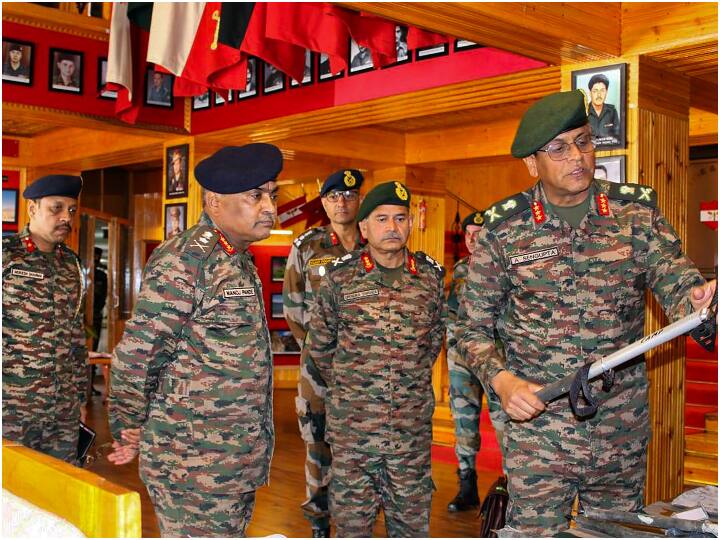 Indian Army Five-Day Conference: Top Army commanders began a five-day conference on Monday (November 7) to review war preparedness and development of border infrastructure. On the other hand, both India and China are deploying their troops for the third consecutive time on the disputed border of the Himalayas, especially in eastern Ladakh.
The conference, to be chaired by Chief of Army Staff General Manoj Pandey, will brainstorm on existing and emerging security and administrative matters to chart the future of the 1.2 million force. "Changes to promote self-reliance, implementation of new human resource management policy and future challenges for progressive military training will also be part of the deliberations," an official told TOI.
Former RAW officers will also be involved
Defense Minister Rajnath Singh, Chief of Defense Staff General Anil Chauhan, Air Force and Navy Chiefs will hold talks with Army Commanders. Interestingly, a former top diplomat as well as a retired official of India's external intelligence agency Research and Analysis Wing (RAW) also spoke on 'contemporary India-China relations' and 'technological challenges to national security' during this period. will do.
News Reels
standoff with China
The 30-month-long military confrontation with China will certainly be high on the agenda. Overall, the de-escalation, if it happens, will see both countries withdraw their over 50,000 troops, which have been deployed along the eastern Ladakh border with heavy weapon systems.
'China will not benefit'
It is worth noting that in a conference of the Center for Contemporary China Studies (CCCS) in the past, Indian External Affairs Minister S Jaishankar had said that peace, peace in the border areas remains the basis of normal relations between India and China. While discussing India-China relations after the border dispute, he said that the last few years have been a period of serious challenge for both the relations and the prospects of Asia. He also mentioned that continuation of the current standoff will not help either India or China.
Also read- Demonetisation 6 Years: How much has the country's economy changed in 6 years of demonetisation, what has changed since 2016 till now, know everything