India News
India is shining! The country benefited from these schemes of the Modi government, know what this report of ISRO says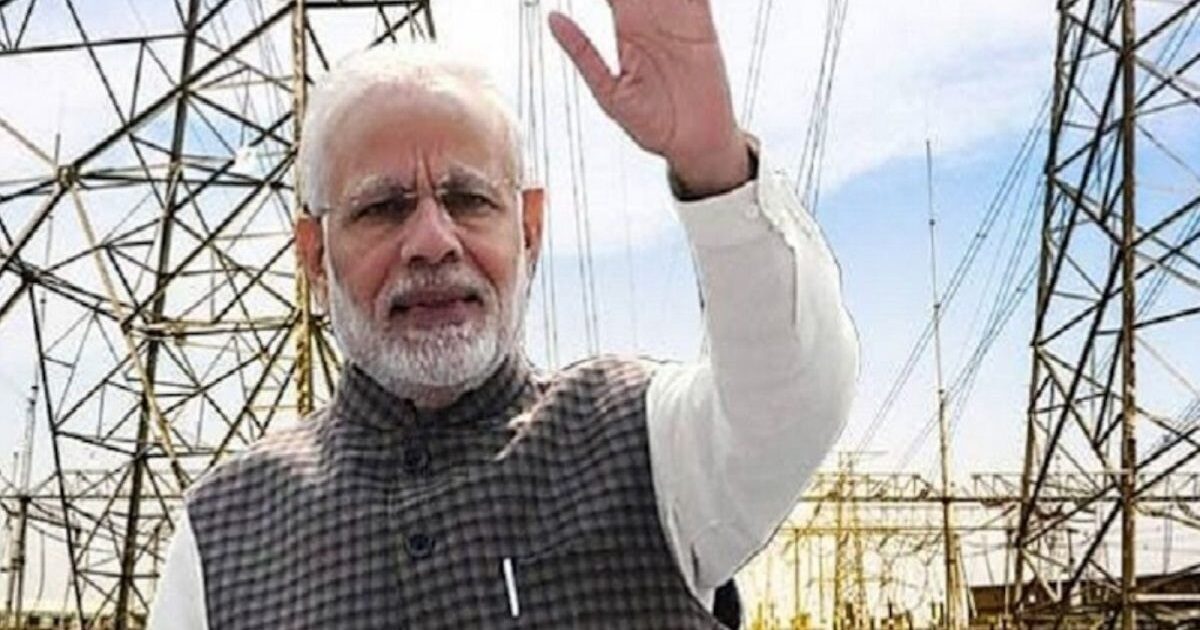 highlights
ISRO has released a report regarding night time lights.
According to the report, there has been a 43 percent increase in night time lights in the country.
Srishti Choudhary/Aman Sharma/New Delhi. Recently, a report has been released by ISRO's National Remote Sensing Center, which states that there has been a 43 percent increase in night time lights (ISRO NTL Report) in India within a decade. . Talking to News18, two senior government officials said that there could be three major reasons for the increase in night time lights, which include Saubhagya Yojana, Ujjwala Yojana and construction of national highways. Night Light is used by economists to track the economic development of regions around the world.
Saubhagya scheme increased NTL
The increase in night time lights begs the question whether the electrification of nearly three crore homes in India since 2017 under the Saubhagya scheme and the construction of nearly 50,000 km of national highways since 2014 have contributed to the increase in night time lights in India over the past decade. have contributed? In the report of NRSC, scientists have done an in-depth study regarding the changes in light at the national level and district level from the year 2012 to 2021.
Rapid growth in Bihar
According to the NTL Atlas released by ISRO's National Remote Sensing Center (NRSC), some states have seen an increase of more than 400 percent in night time light in the last decade. Significant increase in night time light was recorded in major states. increased from 17.53% in 2012 in Bihar (8.36% to 47.97%), Uttar Pradesh (26.96% to 43.5%), Gujarat (20.69% to 32.68%), Madhya Pradesh (8.99% to 14.95%), Manipur, Kerala and Ladakh In 2021 it became 22.96%.
Effects of the plans?
The Modi government launched the Pradhan Mantri Sahaj Bijli Har Ghar Yojana – 'Saubhagya' in October 2017, with the aim of providing electricity connections to all unelectrified households in rural areas and all poor households in urban areas. Since the launch of the Saubhagya scheme, all the households in the country have been electrified by the states by March 31, 2021, with 2.8 crore households electrified.
At the same time, the record construction of national highways in the country from the year 2014-15 can be another reason for India's high shine. India now has the second largest highway network in the world with a total of 63.73 lakh kms. While the total National Highway length in India was 97,830 km in 2014-15, it is currently around 1.45 lakh km, with highways now being built at about 29 km per day. Data shows that in the year 2014 this speed was 12 km/day.
First read breaking news in Hindi News18 Hindi| Read today's latest news, live news updates, most reliable Hindi news website News18 Hindi.
Tags: ISRO, Modi government
FIRST PUBLISHED : January 30, 2023, 16:21 IST