India News
'India resides beyond the capital and…', said CJI DY Chandrachud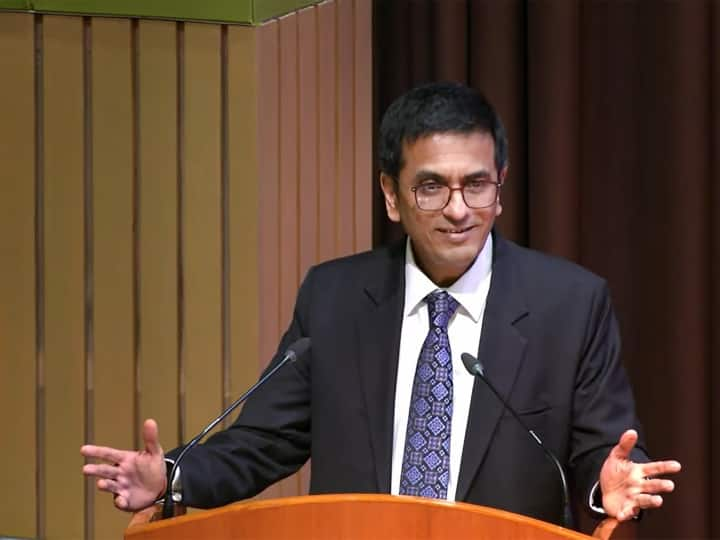 Judiciary System: Chief Justice DY Chandrachud (DY. Chandrachud) said on Tuesday (December 6) that India resides beyond the national capital and there is a need to pay attention to the district level judiciary. He said that an important component of realizing the Right to Justice is to ensure that there is an adequate judicial infrastructure, starting with the district level judiciary. At the inauguration ceremony of Delhi High Court's 'S' block building, Chief Justice Chandrachud said, "I believe that India resides beyond the capital."
He said that the architecture of our buildings during the colonial period was designed to create fear in the minds of the recipients of justice and to create a divide between the givers of justice and those for whom justice is done. The Chief Justice said that the understanding of justice has changed a lot and now efforts are being made to ensure that people reach us, instead of reaching people. Chief Justice Chandrachud said that "this building combines the modern with the democratic and the Delhi High Court itself is a breath of wind in the corridors of the judicial system".
Law Minister Kiren Rijiju spoke on pending cases in courts
Law Minister Kiren Rijiju said that the number of pending cases in different courts could touch the five crore mark in the next few months. He said that there is a possibility of shortage in the Supreme Court and High Courts in such cases, the real challenge lies in the lower courts.
News Reels
In the presence of Chief Justice Chandrachud, Minister Rijiju said that the pendency of cases is inching towards the five crore mark and flagged the issue of inadequate infrastructure in lower courts. Till a few months ago, the pending cases were pegged at 4.83 crore.
Also read: 'No institution in a democracy is perfect', know why CJI Chandrachud said this