India News
INS Chakra: The first nuclear submarine reached India after traveling 10,300 km in the sea, China-Pak used to panic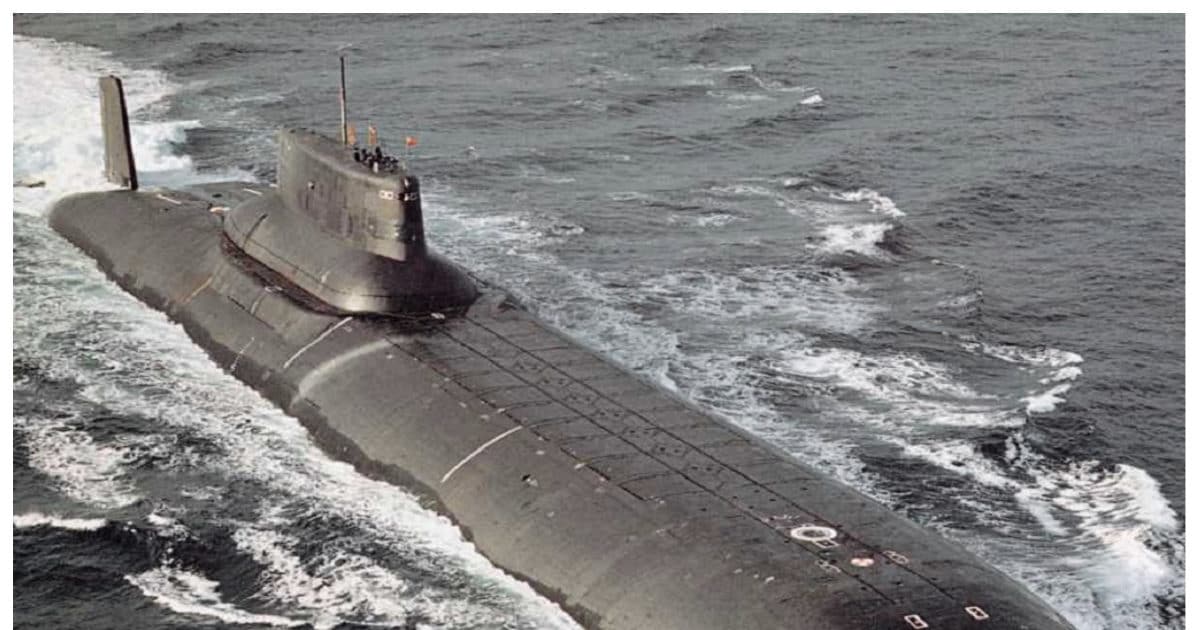 highlights
INS Chakra-1 traveled 72000 miles in the sea in its operational life. Then returned to Russia.
The Indian Navy fired 5 missiles and 42 torpedoes from the nuclear submarine INS Chakra-1.
INS Chakra: To give a befitting reply to India's maritime borders and underwater enemies, the Indian Navy has now increased its strength considerably. Russia is continuously helping India in this work. Russia also gave the first nuclear submarine to the country. The country's first nuclear submarine reached Visakhapatnam on 3 February 1988 after traveling 10,300 km from Russia in 18 days. SSGN K-43 was named INS Chakra after reaching India. The then Prime Minister Rajiv Gandhi had welcomed this nuclear submarine in the country after reaching Visakhapatnam.
INS was hired from Russia for three years after the end of the Cold War. The Charlie Class Nuclear Cruise Missile Submarine was given to the Indian Navy. Then it happened for the first time that a country had given a nuclear submarine on rent. Joseph P. Chacko, author of 'Foxtrot to Arihant: The Story of Indian Navy's Submarine Arm', wrote that INS Chakra sailed 72,000 miles in its operational life. Its main power plant was operated in total 430. At the same time, it fired 5 missiles and fired 42 torpedoes. Not only Pakistan but also China used to tremble when this nuclear submarine joined the Indian Navy fleet.
Read this also – Be careful! Are you picking up a bomb instead of a perfume bottle? How is this new weapon of terrorists
Under a secret operation, the Navy had sent one of its officers to Russia to take training of INS Chakra.
went for training and returned with a submarine
India had entered into an agreement in July 1987 to take this submarine on a 3-year lease. Russia told India that the lease of the nuclear submarine would not be extended. Therefore, on 17 December 1990, INS Chakra started the return journey from India and reached Russia on 5 January 1991. India had also made a lot of preparations before bringing this submarine. Indian Navy sent Commodore Arun Kumar to Russia to get full training of nuclear submarine. He remained on this secret mission from October 1983 to April 1986. When he returned after 30 months of training, he brought INS Chakra with him.
read this also – Jagdishpur was the Islam city of Bhopal till 1715, Aurangzeb's fugitive soldier killed the king by deceit, then changed the name
Why was the arrival of INS Chakra-2 delayed?
Russian-origin submarine 'Nerpa' was inducted into the Navy in April 2012, two decades after INS Chakra-1. The then Defense Minister AK Antony formally inducted NERPA into the Navy. It was named INS Chakra-2. It was rented from Russia for 10 years. India had signed a $900 million deal with Russia in 2004 to rent the submarine. It was already to be handed over to India. But, in 2008, due to a fault in the fire fighting system of this submarine, poisonous gases leaked. Meanwhile, 20 people aboard the submarine died due to fire. Due to this the timing of its supply had to be changed.
India again took nuclear submarine INS-2 on rent from Russia in 2012.
read this also – Which rarest gem has only one sample left on earth? weight is more than size
India joins exclusive club of the world
After the arrival of INS Chakra-2, India had joined the club of countries having the power of nuclear submarines of America, Russia, China, France, Britain. INS Chakra-2 weighed 8,140 tonnes and was 110 meters in length. In the sea, this submarine could travel at a speed of 43 km per hour. Not only Pakistan but also China was worried about this submarine joining the Indian Navy fleet.
First read breaking news in Hindi News18 Hindi| Read today's latest news, live news updates, most reliable Hindi news website News18 Hindi.
Tags: India Russia defense deal, indian navy, nuclear weapons, Submarines
FIRST PUBLISHED : February 03, 2023, 17:18 IST