India News
'Investment is increasing in India, plans are expanding continuously'… PM Modi said in Visakhapatnam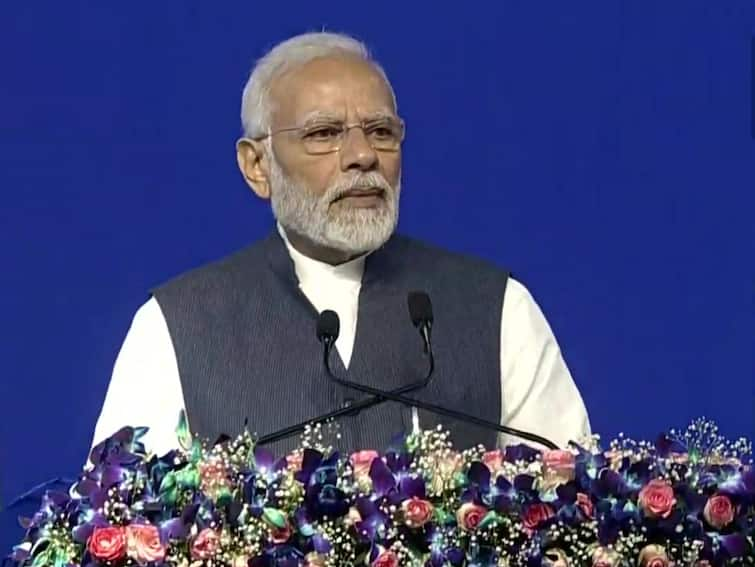 PM Modi Vizag: Prime Minister Narendra Modi on Saturday (November 12) laid the foundation stone of projects worth over Rs 10,500 crore in Visakhapatnam. He also dedicated four other completed projects worth Rs 7,619 crore to the nation. Along with this, he also addressed a public meeting, in which he mainly talked about the history, business and development of Visakhapatnam.
What did the PM say on the inauguration and foundation stone of the projects?
PM Modi said that the inauguration and foundation stone laying of projects worth more than Rs 10,000 crore will become a medium for the aspirations of Andhra Pradesh and Visakhapatnam. These projects will open many new dimensions from infrastructure to ease of living to self-reliant India, taking development to new heights. The PM said that India is writing a new saga of development, you have the biggest role in it.
'There has always been a rich trade tradition here'
News Reels
The Prime Minister said that Visakhapatnam is a special Patnam of India, this city is very special. There has always been a rich tradition of trade here. He said that Visakhapatnam was an important port of ancient India. Even thousands of years ago, trade was done through this port till Western Asia and Rome and even today Visakhapatnam remains the focal point of India's trade. The PM also said that investment in India is increasing and schemes are expanding continuously.
PM mentioned Gatishakti plan
PM Modi said that whether it is education or enterprise, technology or medical profession, people of Andhra Pradesh have made their own unique identity in every field. The Prime Minister said that our vision is inclusive development. PM Modi further said, "Gatishakti plan has not only increased the pace of infrastructure construction but has also reduced the expenditure on projects."
PM mentioned many schemes
Referring to several schemes of the Government of India, the PM said, "Today, due to policies like PLI scheme, GST, IBC, National Infrastructure Pipeline, Gati Shakti, on the one hand, investment in India is increasing. On the other hand, for the welfare of the poor. The schemes being run are also expanding continuously. He also mentioned about the Blue Economy in his address. The PM said that today the country is also making a big effort to realize the infinite possibilities related to the blue economy. Blue economy has become such a big priority of the country for the first time.
'Today India is achieving milestones'
Prime Minister Modi said that today when the world is going through a crisis, India is achieving new milestones in many fields and is creating history. The world is watching our development. The welfare of the common man is at the core of all the policies of the government.
read this also- ATS Raids: ATS raids in the midst of election stir in Gujarat, raids on more than 100 places – 65 people arrested