India News
Jeth put an evil eye on the younger brother's wife, said – I fell in love with you, the brother-in-law also fell in love, then …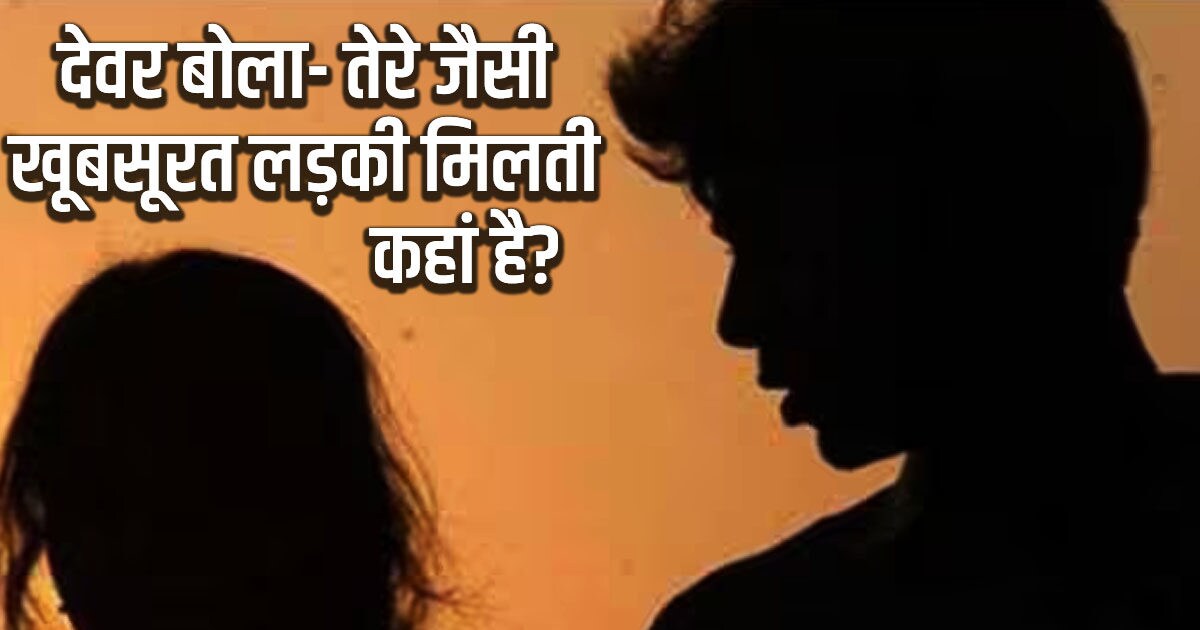 highlights
The case is of Sardarshahar police station area
The victim was married three years ago
Brother-in-law and brother-in-law raped the victim several times
Churu. A 23-year-old married woman became a victim of brutality of her brother-in-law and brother-in-law in Sardarshahar police station area of ​​Churu district of Rajasthan. Just 10 months after the marriage of the woman, the brother-in-law had an evil eye on her. Keeping all the dignity in mind, Jeth told him that he has fallen in love with you. Then after getting a chance, he raped her. Even before the victim could recover from it, the brother-in-law also followed her. Then brother-in-law raped her several times.
This is a painful story of a woman who has been stumbling door to door for the last three years for justice. This woman not only got cheated by her husband but also had to become a victim of brutality of brother-in-law and brother-in-law. In March 2023, the victim had filed a nominated case against 6 people including husband, brother-in-law and brother-in-law at Sardarshahar police station, but she is still awaiting justice. The victim has now reached the Superintendent of Police for the second time with the hope of justice. But he has so far only got assurances.
Brother-in-law said why don't you say anything?
The victim, who reached the SP office, told that she was married in October 2019 with a person from Lunkaransar. Everything went well for 10 months of marriage. But later fighting started for dowry. In December 2020, her husband, mother-in-law, father-in-law and sister-in-law had gone to another village. That night his brother-in-law entered his room. He said why don't you say anything? Today I have fallen in love with you. You are very beautiful. By saying this, the brother-in-law started coercing him. He protested and also made noise. But Jeth raped her. Brother-in-law also made his video. The accused threatened that if told to anyone, he would make the video viral.
Husband said I also go to other women
The next morning her mother-in-law, father-in-law and husband came home. But he didn't tell anyone anything out of fear. After 3-4 days she told this to her husband. But her husband said shut up, he is my brother. I also go to other's women. What happened if this happened to you? If you tell this to anyone, you will be defamed and I will not support you. After this, her brother-in-law committed the rape incident in May 2021 when she was in her house. She again told this thing to her husband but in spite of this she did not say anything to her brother. After that, the cycle of cruelty and rape continued with him.
brother-in-law said that something is wrong with you
In the year 2022, her husband had gone to Bikaner. That night his brother-in-law entered his room at night. He said that you are being beaten up and misbehaved. This is not correct. Your brother in law is doing wrong things with you. Where do you find a beautiful girl like you? Then he also started doing dirty things while talking. When he objected, he said that his brother-in-law had told him the whole thing. Brother-in-law raped her by threatening to defame her. The cycle of dirty antics of brother-in-law and brother-in-law continued. Finally, on March 14, 2023, he called his brother-in-law's house and told him everything.
Police registered a case under serious sections
When the brother reprimanded the husband and the in-laws, they started fighting mercilessly with his brother and him. On March 17, 2023, the victim filed a case at the Sardarshahar police station. When the woman constable also saw about the fight with her, injury marks were found on the victim's waist, legs, behind the ear, neck etc. On his complaint, the Sardarshahar police registered a case under sections 323, 354, 376, 376 (2)(N), 498, 406, 504, 506 of the IPC. The victim alleges that after registering the case, no action has been taken by the police against the accused till now.
,
Tags: Churu News, crime news, Rajasthan news, rape case
FIRST PUBLISHED : May 27, 2023, 09:27 IST