India News
'Kabir Granthawali' is a special gift for the literary world, to be launched on June 4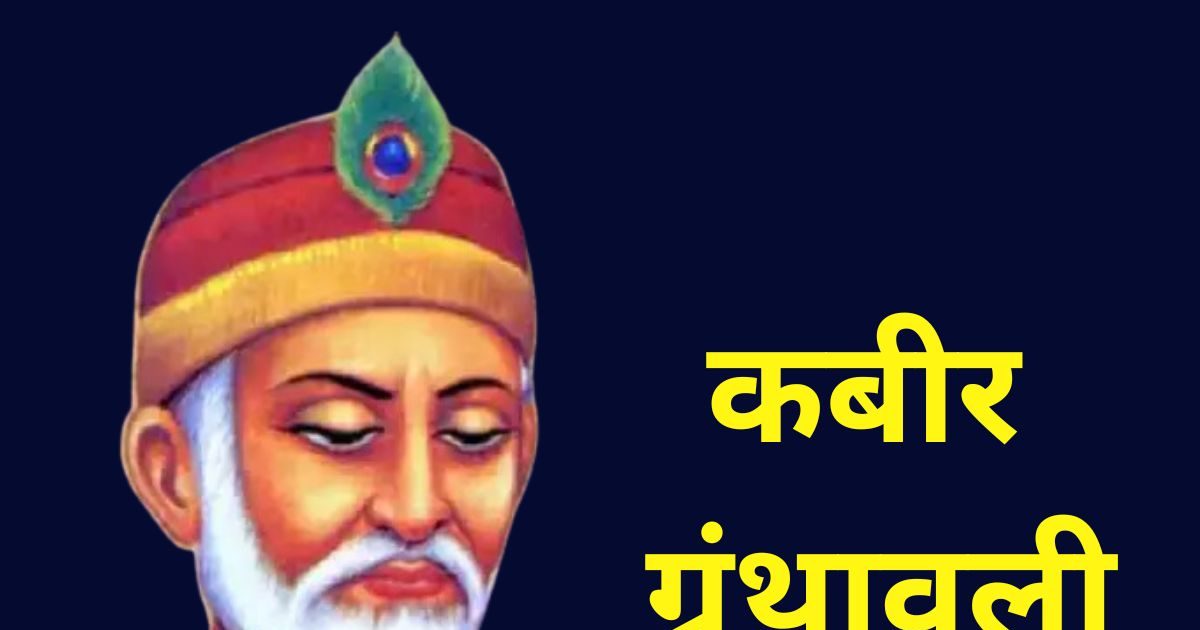 Eminent critic and expert on devotional literature, Prof. The 'Kabir Granthawali' edited by Purushottam Agarwal will be launched on Sunday, June 04 at the India International Center. 'Kabir Granthawali' is the most authentic and purest text of Saint Kabir's works, which has been published by Rajkamal Prakashan. 'Kabir Granthawali' is a revised and revised form of 'Kabir Granthawali' edited by Shyamsundar Das about a century ago. The inauguration program will begin with the singing of Kabir's verses by renowned singer Shubha Mudgal. Hindi scholar and renowned poet Ashok Vajpayee, Prof. Purushottam Agarwal, Professor in the Department of Asian Studies, University of Texas, USA. Dalpat Singh Rajpurohit and Sudha Ranjani will talk on 'Kabir Granthawali'.
Ashok Maheshwari, Managing Director of Rajkamal Prakashan, on the publication of the revised and revised form of 'Kabir Granthawali', said that we are very happy to present the purest and most authentic text of Kabir's works in the form of 'Kabir Granthawali' to the Hindi literature world. Is. Removing the errors left in the book edited by Shyamsundar Das, which the literary world has been using for the last almost a century, Prof. Purushottam Agarwal has made it completely authentic. Ashok Maheshwari said that it is a matter of great pleasure for us that Prof. Due to his extraordinary love for Kabir, Purushottam Agarwal undertook the task of editing the texts edited by Shyamsundar Das. He expressed confidence that this would be a special gift for the literary world and Hindi society.
Kabir Granthawali is the authentic text
It is noteworthy that Shyamsundar Das edited this book, which is going to be released on the occasion of 626th Kabir Jayanti, which was published for the first time in 1928 AD. Shyamsundar Das prepared this compilation on the basis of centuries old handwritten copies of Kabir's compositions. The place that 'Bijak' has in Kabir-panthis. The same place in academic circles is of 'Kabir Granthawali' edited by Shyamsundar Das. Despite all the controversies and disagreements, even today scholars take the support of 'Kabir Granthawali' for the authentic reading of Kabir's works.
Book Review: Kumar Gandharva rebelled a bit against the classical music tradition and experimented too!
Finest text after a century
Purushottam Aggarwal said that 'Kabir Granthawali' is the base book of Kabir study. Since 1928, many editions of this book have come, but the text remains the same in all. Many mistakes have been missed due to mistake of reading or mistake of printing. At the same time, entire lines of some posts have been left out of publication. As soon as I started systematic study of Kabir, I also had to face the problems of text of Granthawali. I kept getting annoyed that why no scholar paid attention to the revision or correction of this text. Eventually, I got into this work myself. It is not possible for all readers to compare and match various Kabir-collections with manuscripts in order to reach the most authentic, comprehensible text possible. This collection has been prepared keeping them in mind.
Shubha Mudgal's singing will start
The inauguration program of 'Kabir Granthawali' will begin on Sunday, June 04, with Shubha Mudgal reciting the verses of Kabir. During singing, Anish Pradhan will play tabla and Sudhir Nayak will give dialogue accompaniment. Regarding 'Kabir Granthawali', Shubha Mudgal said that Purushottam Agarwal's lectures, articles, books etc. are no less than a treasure. Purushottam Agarwal has generously given opportunities to students like us by adding new and modified version of 'Kabir Granthawali' to this treasure. They are giving that, read the words of Kabir properly and put them in notes.
,
Tags: Books, Hindi Literature, hindi writer, Literature
FIRST PUBLISHED : May 29, 2023, 20:18 IST