India News
Kashmiri youth desisted from terror, PAK could mislead only 7, see figures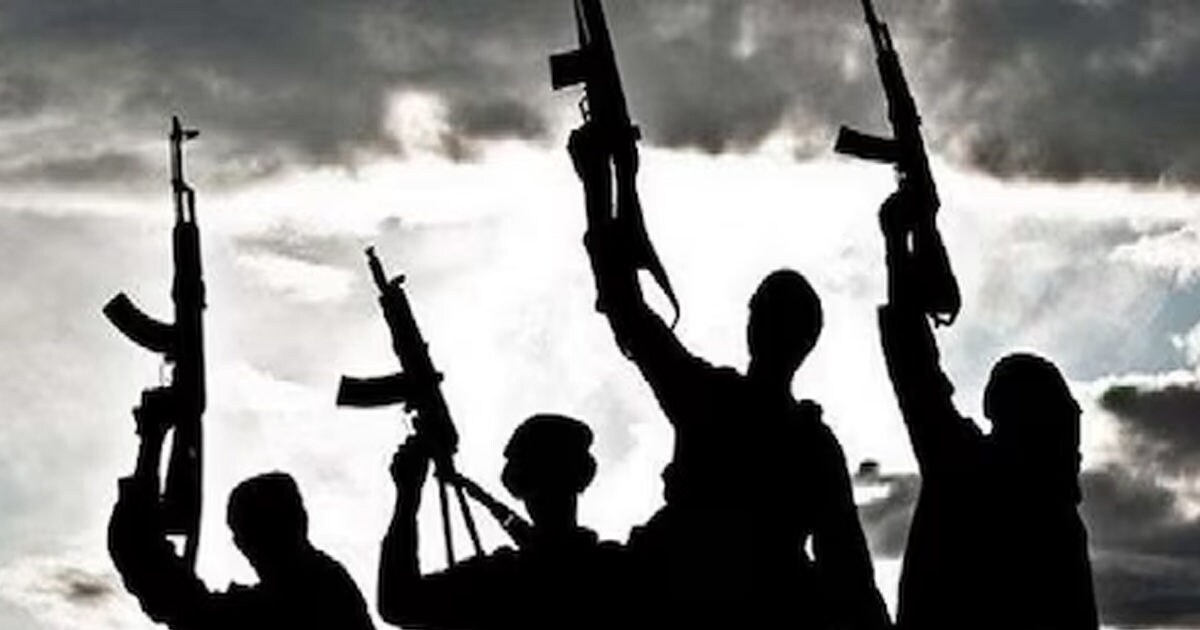 highlights
Winds of change are blowing in the valley after the removal of Article 370 from Kashmir.
Till May 30, only 7 Kashmiri youths are reported to have joined the terrorist group.
This year, 107 terrorists in North Pir Panjal, including 36 local and 71 Pakistani.
Srinagar. After the removal of Article 370 from Kashmir, winds of change have started blowing in the valley. The youth who used to embrace terror are now joining employment. Those hands who used to pelt stones for a few rupees, today they are taking them to their home by earning more daily than that. This change has added to the difficulties of Pakistan. Now the Pakistani terrorist masterminds are failing to mislead the Kashmiri youth and the figures of the Indian Army are showing its example.
So far this year i.e. till May 30, only 7 Kashmiri youths have been reported to have joined terrorist groups, while last year till May 30, 2022, 41 youths had joined terrorist organizations. Throughout the year, this figure came to a standstill at 121, which is much less than in previous years. Where in the year 2021 this figure was 149 and in the year 2020, 191 youths joined terrorist organizations. The falling graph of continuous recruitment is enough to tell that common Kashmiris are now agreeing with the policies of the central government.
Pakistani terrorists more than local terrorists in Kashmir
According to an estimate, around 250 to 300 terrorists are present in Jammu and Kashmir. In which both Pakistani and local are included, but now there has been a tremendous decline in the numbers of local terrorists. It is also becoming clear from this that Jammu and Kashmir is situated in the Pir Panjal range and it is divided into two parts. Kashmir valley is included in North Pir Panjal and Jammu region is included in South Pir Panjal. Pakistan tries to carry out terrorist attacks by infiltrating terrorists from both the places.
How many terrorists in these areas including Pir Panjal
If we look at the figures of last year and till now, then this year a total of 107 terrorists are present in North Pir Panjal, in which 36 are local terrorists and 71 are Pakistani. At the same time, last year this total figure was 161, in which 83 were local and 78 were Pakistani. Similarly, if the area of ​​South Pir Panjal range in which Jammu region comes, the number of local terrorists is 13 so far this year. The number of Pakistani terrorists is 2. Altogether this number is 15. Whereas last year in 2022, the total number of terrorists were 16, in which 14 local and 2 Pakistani terrorists were active. In the year 2022, 177 terrorists were present in the whole of Jammu and Kashmir. There is news of the presence of 122 terrorists so far this year.
Old terrorists are avoiding formalities
Not only are there active terrorists in the valley, a large number of surrendered terrorists are also present. They are aware of every way of infiltration attempts, so the people of the villages near the LOC also keep every detail of the information. Till now Pakistan has been using these people as guides. But now the situation has become such that even these people are not supporting Pakistan.
,
Tags: indian army, jammu and kashmir news, Pakistani terrorist, srinagar news
FIRST PUBLISHED : June 06, 2023, 16:28 IST