India News
Lady don Anuradha Chowdhary: This revolver queen is the master mind of gangsters, read unheard story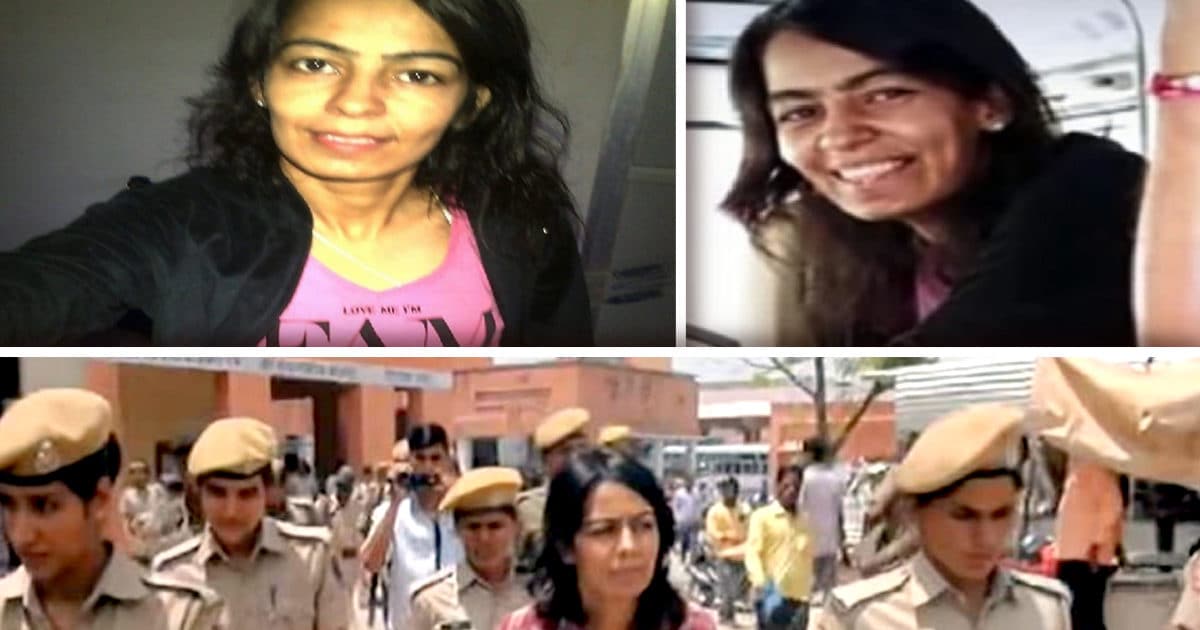 highlights
Anuradha Chaudhary is a resident of Sikar, Rajasthan.
Anuradha is well educated and speaks fluent English
Lady Dawn has 10 cases of kidnapping and extortion registered against her.
Jaipur. Among the gang war going on in Rajasthan, there is such a name which comes in the discussion again and again. This name is Lady Don Anuradha Chowdhary. Even after the murder of gangster Raju Thehat in Sikar, this name is again in discussion. Lady Don has once been the girlfriend of Anandpal, who is considered to be the biggest gangster of Rajasthan. After Anandpal was killed in an encounter, she is now in a live-in relationship with Kala Jethi, a gangster from the Lawrence gang. In the world of crime, she is also known as Revolver Rani. Ten cases of kidnapping and extortion are registered against Anuradha.
Anuradha, a resident of Alfasar village near Fatehpur in Sikar, Shekhawati region of Rajasthan, had a childhood dream of becoming big in any way. But the elder did not mean to make him an officer. I only wanted to earn money and make my name big. Anuradha was fast in studies. After studying in the village, he graduated from Chamadia College of Fatehpur. Then took a degree in BCA i.e. Computer Science from Modi College.
If there was a loss in the stock business, then adopted the path of crime
Meanwhile, she married Deepak Minj. After marriage, she did share trading business with her husband. But his work got ruined. He got drowned in the debt of lakhs. Those who put money started asking for money. Then Anuradha contacted Shekhawati's gangster Balbir Banuda to deal with them. By then Balbir Banuda had become a special gangster of the Anandpal gang of Rajasthan. Balbir Banuda introduced Anuradha to Anandpal. After that he asked Anuradha to join the Anandpal gang. On this, Anuradha left her husband and joined the Anandpal gang in 2013.
Made Anandpal a modern don
Anuradha speaks fluent English. Anuradha had a modern style of gait and a modern dress. Meanwhile, the closeness between Anuradha and Anandpal started increasing. In no time, she became a special member of the Anandpal gang. He started making local don Anandpal a modern don. Anandpal also started appearing in jeans T-shirt, hat and stylish glasses. Dialogue started speaking in English. Don started talking to the media in English while being produced from jail. Then gangster Anandpal changed his entire lifestyle. But Anuradha did not have only this much work. Soon Anuradha became the brain of the Anandpal gang. From the style of extortion to the financial manager of the gang, Anuradha started handling it.
Became Anandpal's girlfriend and live-in partner
Anuradha was responsible for the horrific methods of torture by the Anandpal gang to collect ransom from those who did not pay the ransom. In return, Anandpal trained Anuradha to become a gangster. Taught him to operate AK 47 weapon. She also became Anandpal's girlfriend and live-in partner. Soon she started giving instructions to the gang. During Anandpal's stay in jail, she started running the gang herself. She used to threaten with AK 47 for ransom. In 2006, Pramod Chaudhary's brother Indrachand, the main witness of the Jeevanram Godara murder case, was abducted by Anuradha in 2014. She took him to Pune. There he was held hostage in a flat.
Twenty thousand reward is announced on Anuradha
After Anuradha's increasing involvement in the world of crime, the Sikar police had declared a reward of five thousand rupees on her. In 2016, the district court of Nagaur had sentenced Anuradha to two years in a case. In 2017, Anandpal was shot dead by the police in Malasar village of Churu district. After that the police caught the gangsters of Anandpal gang and started putting them in jail. And some were killed in gang war. Ten cases of kidnapping and extortion are registered against Anuradha. In the year 2020, the Rajasthan government had declared a reward of twenty thousand on him.
gangster kala jethi shakes hands
After that Anuradha came in contact with the Lawrence gang in the year 2018. It was here that she met gangster Kala Jethi. After that, Anuradha and Kala Jhetri started running the Anandpal gang together. However, meanwhile the Anandpal gang got divided into two. Anuradha reaches Delhi. After that, Anuradha and Kala Jethi, along with the Lawrence gang, again started the black business of kidnapping and ransom. But this time this work was started not only in Rajasthan but also in other states.
Lives in with Kala Jhetri
Anuradha has been living with Kala Jhetri for the last two and a half years. Kala Jethi has given her a new name, Revolver Rani. In the Anandpal gang, she was called as Madam Minj. She also plays an important role in the transfer of money abroad in the Lawrence Gang. Internet calls in the Lawrence gang and the method of transferring money through new methods is of Anuradha only. Before being caught in 2021, he had also changed the appearance of Kala Jethi. Anuradha threatens the victim by speaking fluent English for ransom. Anuradha's father was in a government job.
First read breaking news in Hindi News18 Hindi| Read today's latest news, live news updates, most reliable Hindi news website News18 Hindi.
Tags: crime news, jaipur news, Rajasthan news, Sikar News
FIRST PUBLISHED : December 05, 2022, 09:07 IST