India News
Legislators are unable to spend their funds on time, Uttarakhand's MLAs are the worst cabinet ministers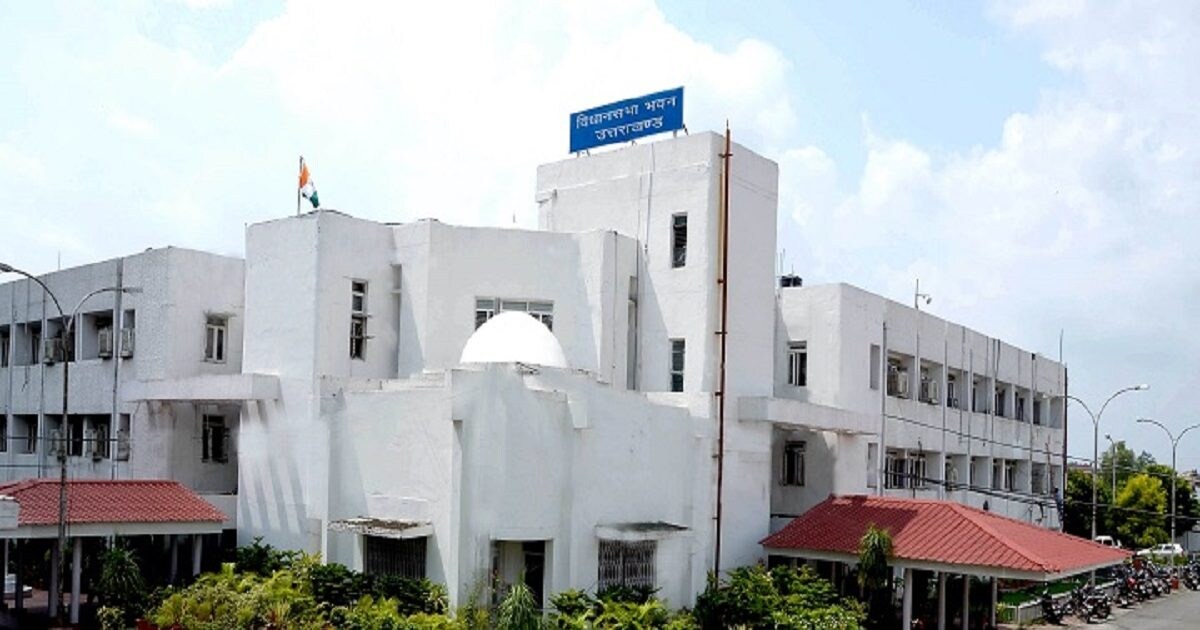 Report – Vishal Garg
Dehradun. How sensitive the MLAs are for the development of their area in Uttarakhand can be gauged from the expenditure of their MLA funds. Most of the MLAs are such that they are not able to spend their MLA funds on time, that's why many schemes are hanging in balance.
There are 10 assembly constituencies in Dehradun district. Out of these 10, 9 are BJP MLAs and one is from Congress. But, many MLAs have not been able to spend their former MLA funds till now. The special thing is that this financial year has ended. The most lax among them is Premchand Agarwal, cabinet minister of Uttarakhand government, MLA from Rishikesh, who has been able to spend only 1 crore 30 lakhs of his MLA fund. They still haven't been able to spend 2 crore 45 lakh.
In this list, MLA Pritam Singh from Chakrata of Congress has been on the second number. He has also not used even 50% of his MLA fund. Doivala MLA Braj Bhushan Gairola and Raipur MLA Umesh Sharma Kau are on top in spending MLA funds in Dehradun district.
from your city (Dehradun)




Dehradun: Sinduria Hanuman removes the troubles of the devotees in this ancient temple, know the belief




Romance was going on inside, the wife turned away as soon as the husband came home, told the lover… then reached the police station and…




Dehradun: Gangrape and murder accused arrested after 6 years, this is how a reward of 50 thousand was caught




Char Dham Yatra: Relief to passengers in the registration system, now everyone will be able to visit Char Dham




'Electricity' shock to the people of the state, for the first time the prices have increased so much, the new tariff plan will be implemented from April 1




Dehradun News: Those who install pressure horn in vehicles be careful! Challan will be deducted, traffic police started Honk Free Doon campaign




Parade Ground Dehradun: Dehradun's parade ground has changed, once British soldiers used to march, know history




Providing education to children has become expensive. Parents upset due to increase in cost of copy-books and uniforms




OMG! Girl adamant on living with boyfriend after marriage, police entered when she told about threat to her life




Weather trend changing in Uttarakhand, from unseasonal rain to winter-summer season




Dehradun News: Sunday market is the cheapest market in the city, you can do a lot of shopping in a low budget, your heart will be happy
Tell that every MLA in Uttarakhand gets 3 crore 75 lakh rupees every year for MLA fund, through which MLAs do various development work in their area. Apart from this, other development works approved by the government are different. There are a total of 10 MLAs in Dehradun district. Accordingly, ₹ 37 crore 50 lakh was sanctioned to all the MLAs.
So far ₹ 29 crore 85 lakh has been sanctioned to the MLAs as MLA fund, while 7 crore 64 lakh funds are still remaining. Relative to this, 847 schemes have been approved by all the MLAs and out of these only 218 schemes have been completed. There, 629 schemes are pending.
The government is busy preparing the budget for the new financial year 23-24. There will be new plans for the new year, there will be new development agendas, but our honorable MLAs could not spend their funds for 2022-23, while these MLAs cry for development while sitting inside the assembly. When this honorable MLA will not spend his funds on time, then how will the development of the state happen?
First read breaking news in Hindi News18 Hindi| Read today's latest news, live news updates, most reliable Hindi news website News18 Hindi.
Tags: Dehradun news, Uttarakhand news
FIRST PUBLISHED : April 01, 2023, 17:43 IST