India News
Liquor scam case: The heat of the scam reached Telangana from Delhi, the name of KCR's daughter Kavita surfaced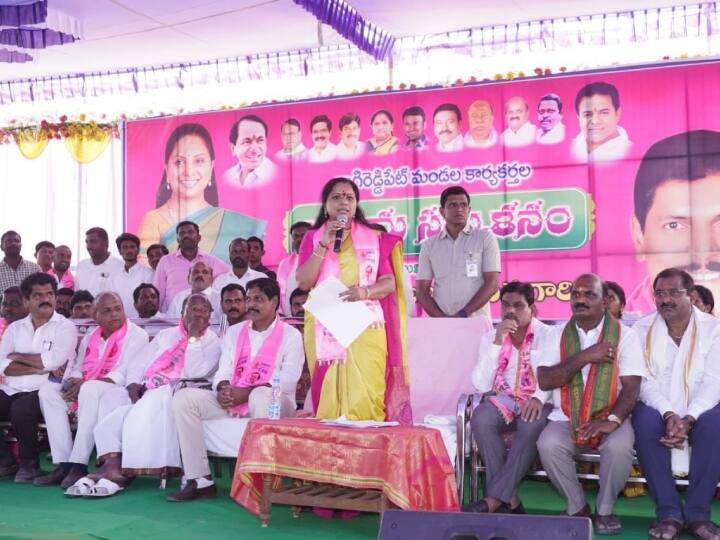 Delhi Liquor Case Update: The heat of Delhi's liquor scam has now reached Telangana. In the remand report of businessman Amit Arora in the Delhi liquor policy scam on Wednesday (November 30) by the Enforcement Directorate (ED), Telangana Chief Minister KCR's daughter K.K. The name of the poem has come to the fore. Kavita's name has come up in the report as one of the members of the South Group.
According to ED's remand, liquor scam accused Amit Arora, in his statements, TRS MLC K. The name of the poem has been revealed. Kavita has been named in the room of one of the members of the South Group, who has paid a bribe of Rs 100 crore to Aam Aadmi Party (AAP) leaders in Delhi through another businessman. However, since the name of Kavita surfaced in this ED report, there has been no response from TRS till now.
BJP had accused Kavita earlier also
Earlier, Telangana BJP state president Bandi Sanjay Kumar had alleged in the month of September that Chief Minister K Chandrasekhar Rao and his family were also involved in Delhi's liquor scam. At the same time, in August, BJP MP from Delhi Parvesh Verma and former MLA Manjinder Singh Sirsa had also accused Kavita by linking it to the scam.
News Reels
On a defamation case filed by Kavita, the City Civil Court in Hyderabad, in an interim order, directed BJP leaders not to make any defamatory statements against Kavita. Kavita had rejected all the allegations leveled against her at that time. Kavita had said that the agencies are in the hands of the BJP government, she will cooperate fully in whatever investigation she wants to do. Kavita had claimed that the BJP government was trying to tarnish the reputation of Chief Minister KCR's family by making false allegations.
ED report claims
Apart from this, the ED has also claimed in its report that at least 36 accused, including Delhi Deputy CM Manish Sisodia and PA to CM Arvind Kejriwal, destroyed 170 phones to destroy evidence of bribes worth thousands of crores in the alleged liquor scam. . A total of 4 people have been arrested in this case so far. In this, the CBI has also included the name of Vijay Nair, an AAP worker and former CEO of the media company.
Read this also:-
Gujarat Election 2022: Will rebel leaders increase the difficulties of big parties, 50 assembly elections where more than 10 candidates are contesting on one seat